Sailors and Spelunking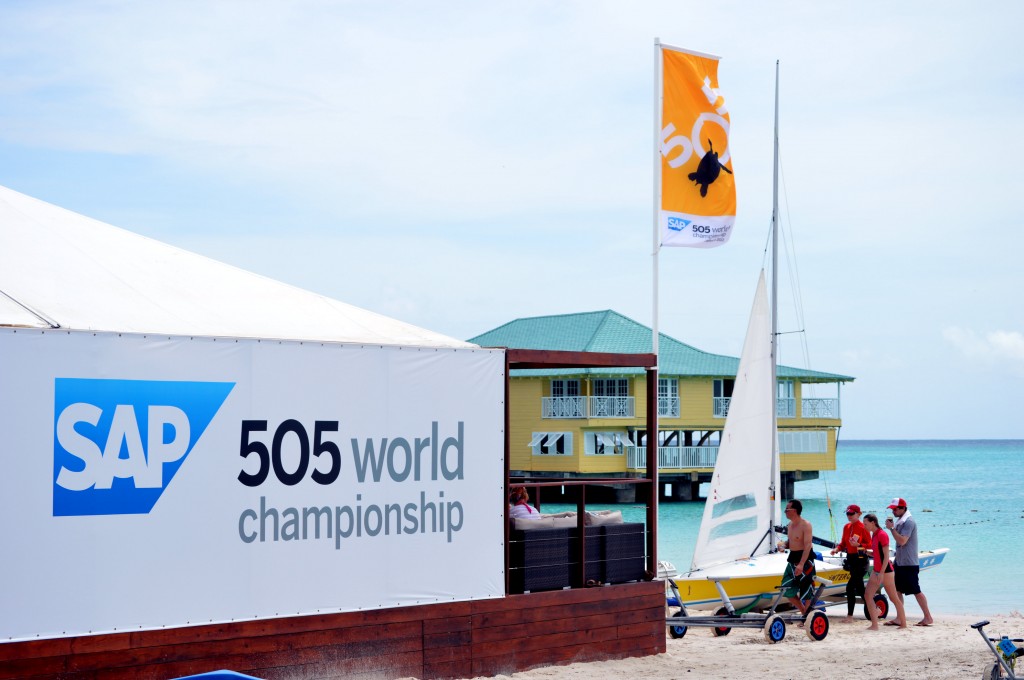 Photo KL
Psst, if you stumble across a wayward container full of boats, marked 5O5 Worlds, please, please send it fastest way to Bridgetown, Barbados.
The, uh, California container is awol.
It could arrive on the 25th . . .
It could arrive on the 26th . . .
Let's go ask that guy over there, the one with the fishing pole. His guess is as good as any.
As the hours ran down to the opening ceremonies of the 2013 SAP 505 World Championship, Northern California 5O5 stalwart Jeff Miller strolled into the Barbados Yacht Club after a day of prepping for the races the best way he could—by touring Harrison's Cave, the massive, crystalized limestone innards of the Caribbean's windward-most island. Others, people like past world champions Mike Martin and Howie Hamlin, have had their boats here since a practice session months ago, and it's "only" their sails that are awol with the container.
No pressure.
Another NorCal important figure, international juror Vickie Gilmour, figured, "My rule book is on that boat. so is my lifejacket,"
Still other folks, like past world champion Ethan Bixby, with Mike Coe on the wire, were sailing in anticipation of Pre-Worlds race one on Wednesday. And if it's any reassurance to you veterans, "It's never like this." The breeze is turned on, no worries, but there have been episodes of grayness aloft, rather than a blue sky dotted with puffy cumulus. But no complaints. The sunny episodes broke out soon after I arrived. The fleet of 76 (if that container comes in) kicks off the real thing on Saturday. 2012 champions Jan Saugman and Martin Gorge are on the scene along with the usual suspects of the extended, too-special-to-ever-be-reinvented 5O5 family, going strong since 1954, when Cadillacs were still growing tailfins.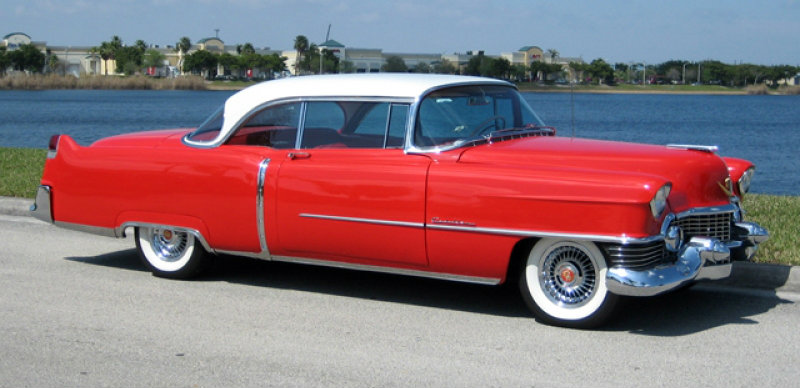 Photo Not KL
This would be Americans Mark Zagol and Andrew Buttner on the lumpy outer reach of the course . . .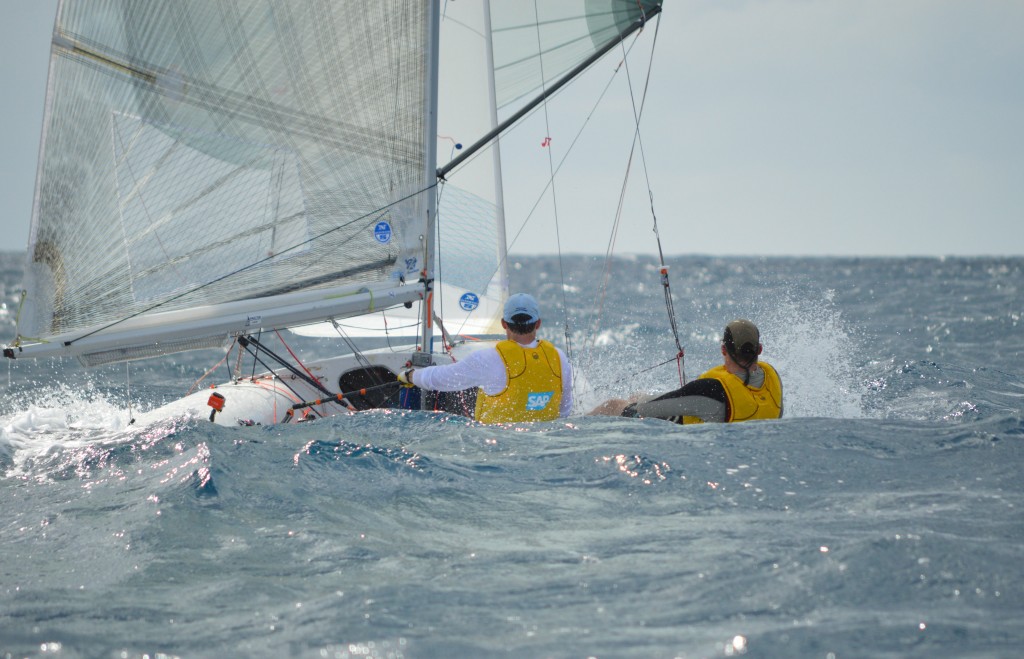 Photo KL
Now the event is enhanced by its SAP backing, with technology used to aggregate massive reams of race course data collected from gps signals from the boats. That data is used to share the racing with followers ashore, and then it is analyzed for news-you-can-use for the racers. Does Ian Pinnell like to sail higher than Mike Martin? They're both world champions, but the answer is yes, and it's there to be parsed out of the data. Were you footing too much in the light stuff or pointing too much in the lump? That kind of answer is there too. I saw it at work when SAP joined the game at the 5O5 Worlds on San Francisco Bay in 2009, and it was for real and it was pretty cool. Add an integrated committee package, and Hasso Plattner's software company (guess what, he races 5O5s) is game on.
Meanwhile, Jeff Miller's assessment of Harrison's Cave is, "Pretty cool. We thought we'd by crawling with lights on our heads, but they have a tram." Cushier than 505 sailing, for sure.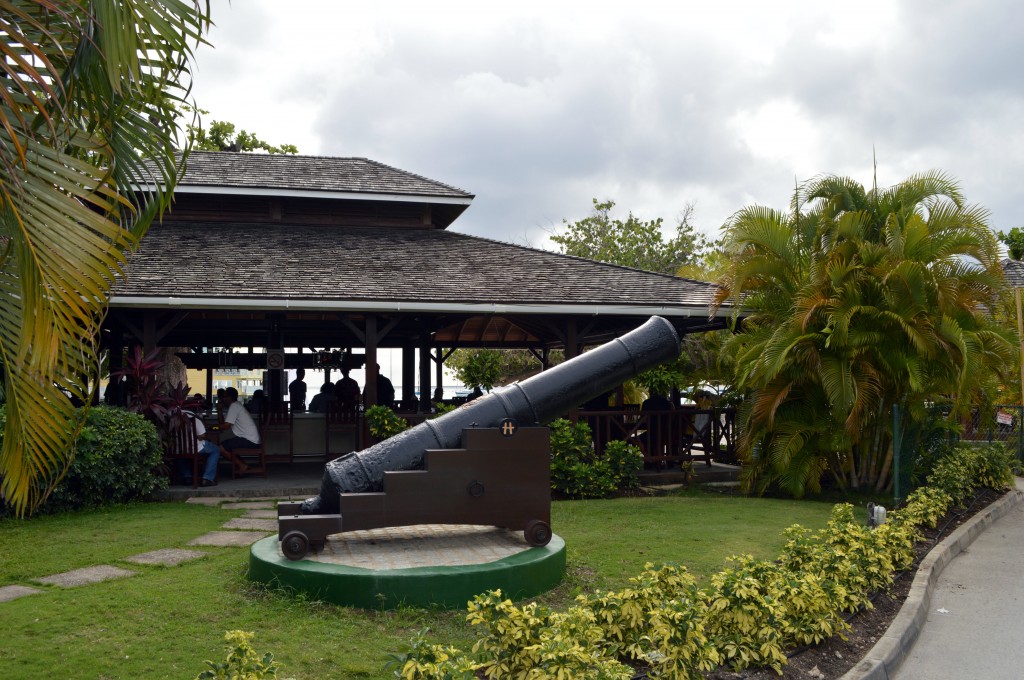 Beach-side at Barbados Yacht Club. Photo KL
And this thing about being the windward-most island of the Caribbean has historical resonance. England snapped it up, realizing immediately that it was the most accessible island from Europe, and even better than that, you could raid downwind very handily, but the French and Dutch, from their islands, couldn't so handily get upwind to bite back. Barbados was heavily fortified, and it claims the world's largest collection of British 17th century iron guns. A recent construction job at Barbados Yacht Club turned up two rather fine examples. This is a different . . .
And this handsome structure is not really part of Barbados Yacht Club. It was built as a temporary SAP sailor's lounge—for the regatta . . .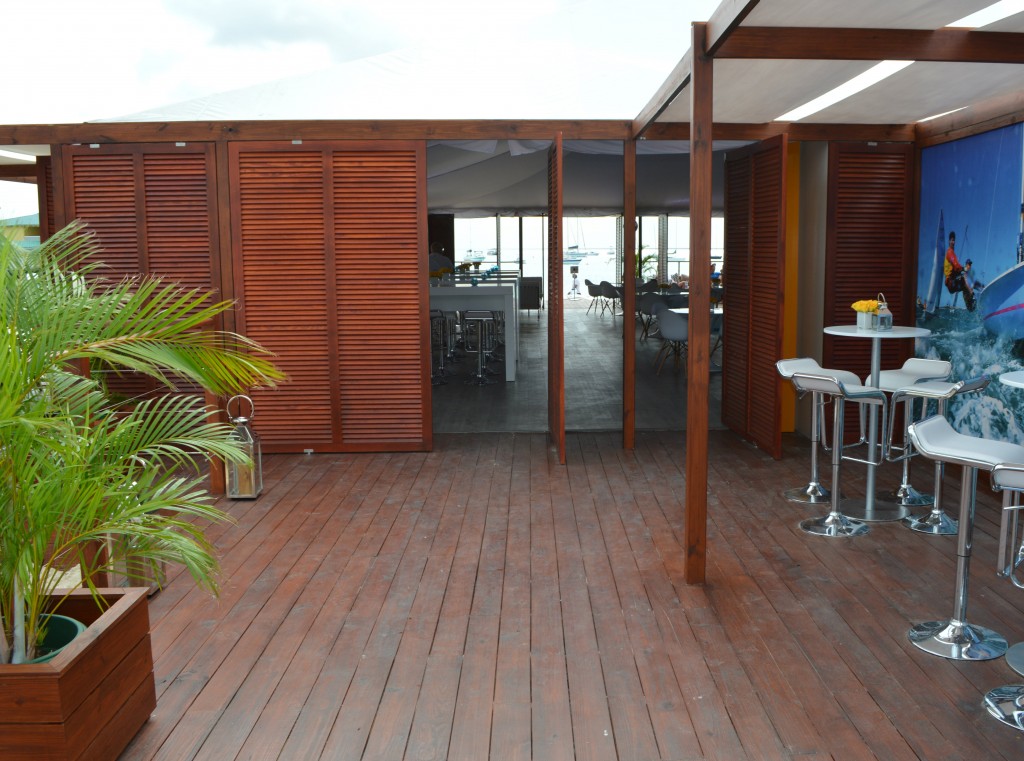 SAP sailors' lounge. Photo KL
But it works . . .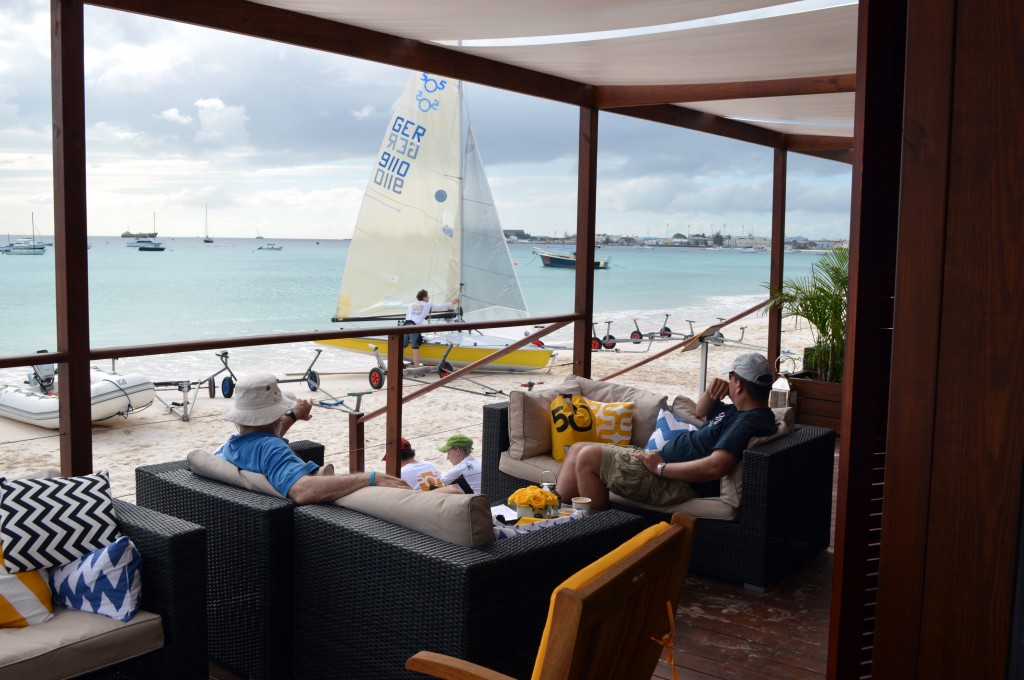 Photo KL
For the record, the circa-1810 clubhouse of the Barbados Yacht Club, originally "Shot Hall" of the British Union Oil Company, looks more like this . . .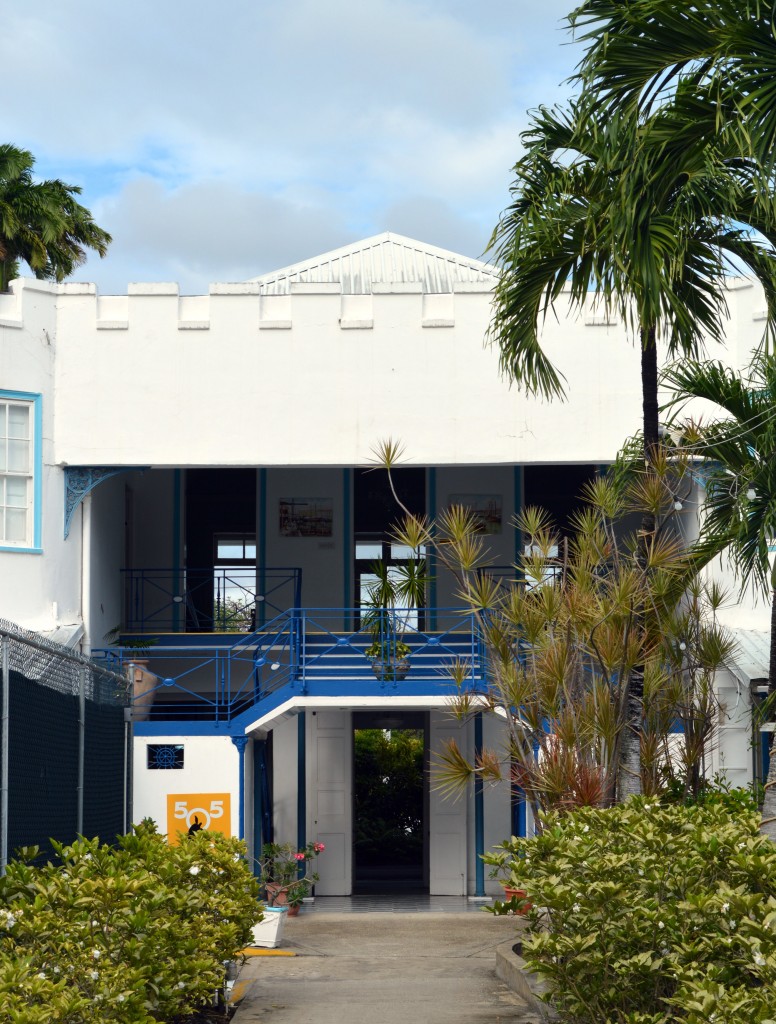 Photo KL
Elvis, please keep an eye out for that container.