Accidental Layday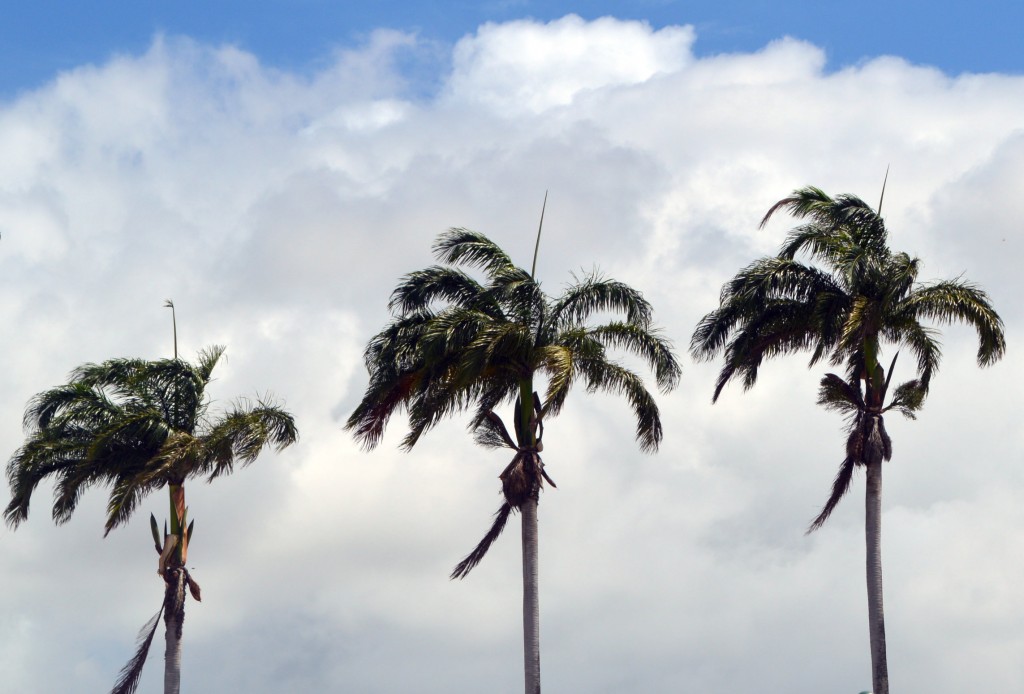 The magic word is "Friday."
Unless you go to someone else and ask when the wayward West Coast container will arrive at or near the site of the SAP 505 Worlds, and that person tells you "Saturday."
It's "at or near" because even when it lands there will remain the matter of getting the container unsealed, through customs and down the road and over a stone wall to the compound of the Barbados Yacht Club. With a first warning at 1300 Saturday, Friday is hardly comfortable, and that container contains some of the sails for the guy responsible for bringing the SAP sponsorship package to the 5O5 class, SAP co-founder Hasso Plattner. And it contains a rule book and on-the-water kit for international juror Vicki Gilmour. And sails for past world champions Howie Hamlin and Mike Martin. And 505 #9082 for Jeff Miller and Mike Smith, who spent the day in the sailor's lounge watching the race on SAP Analytics technology as Hamlin and crewman Andrew Zinn ran away with race one of the pre-worlds, even without the sails on the container.
The container, Jeff explained, either has or has not left Trinidad—nothing ships Barbados-direct—and a big part of the problem is that it sat for a while in Panama, going nowhere. "The original ship was overbooked," Jeff said. "I've learned that's standard practice, because everything that's booked doesn't necessarily show."
Watching looked like this. Laptops for the 2D view and big screen for 3D . . .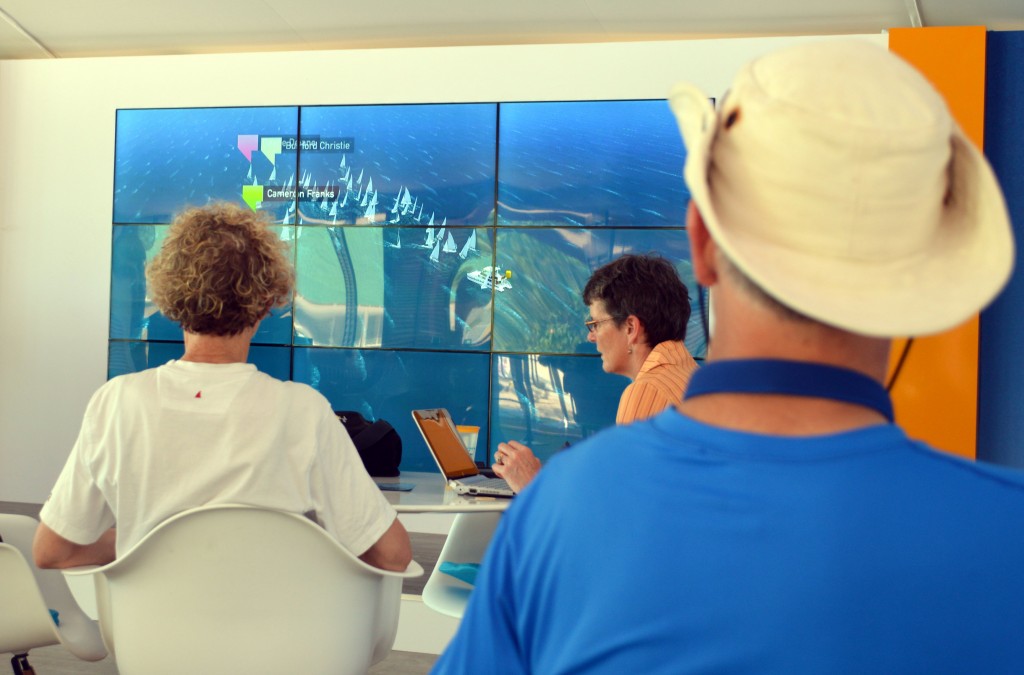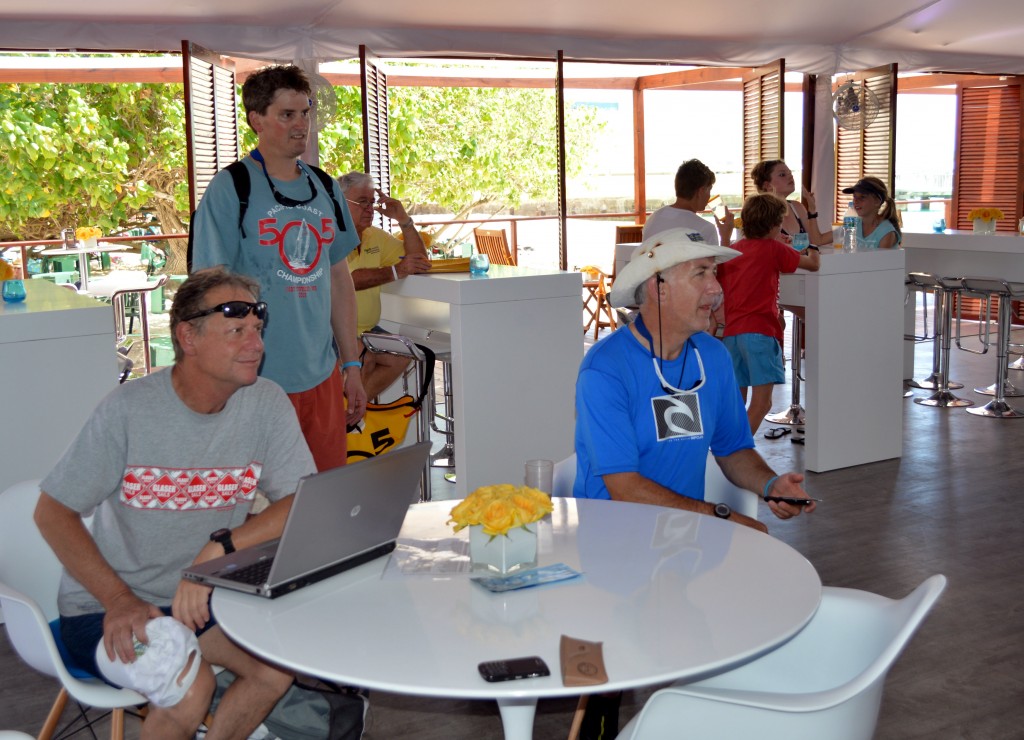 Jeff Miller and Mike Smith, both seated, watching race one.
The race was surprisingly shifty and puffy, and a bit lumpy. More pre-worlds on Thursday and a planned layday on Friday, but that will be anything BUT a layday for anybody with a boat coming out of the container. For a while it was "the missing container." Now it's just "the container."