Die Hard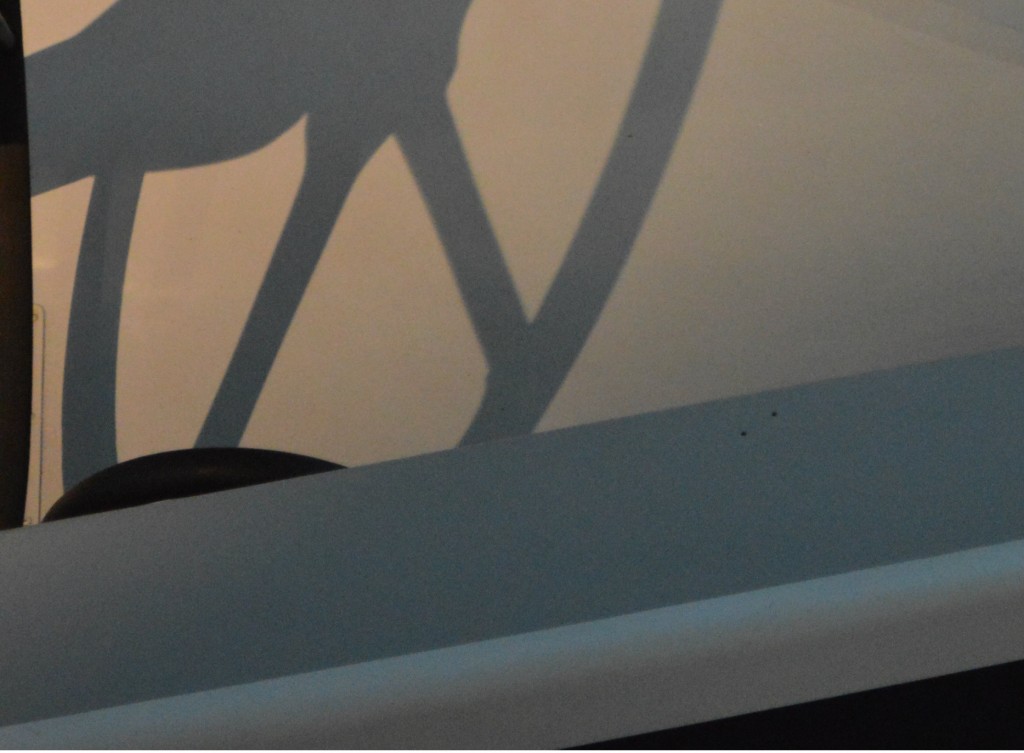 Photos © Kimball Livingston
What's in a shadow?
Some things cast a long shadow, relating to Grant Dalton's comment—
If New Zealand can't win the America's Cup this time out, "The team cannot survive."
Heavy stuff, but before we follow that up, I want to know something completely different. I wanna know, when our Kiwi friends brought the "Big Boat" back from the 1988 Mismatch of the Century and put it on display at the Voyager New Zealand Maritime Museum, did they deliberately misspell the name of The Dennis ?
As in CONNOR rather than Conner?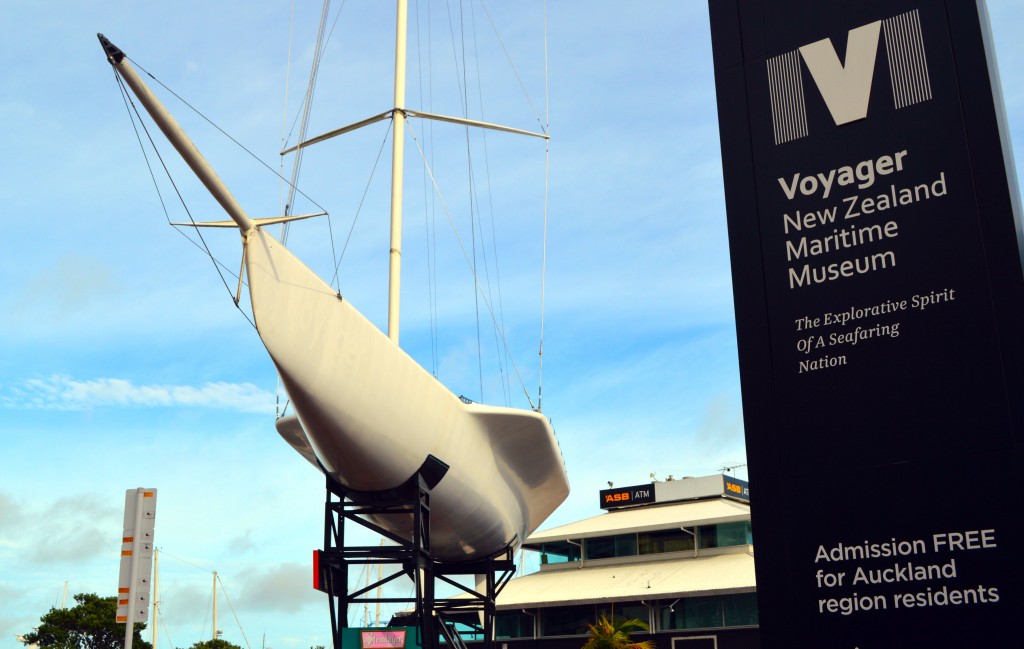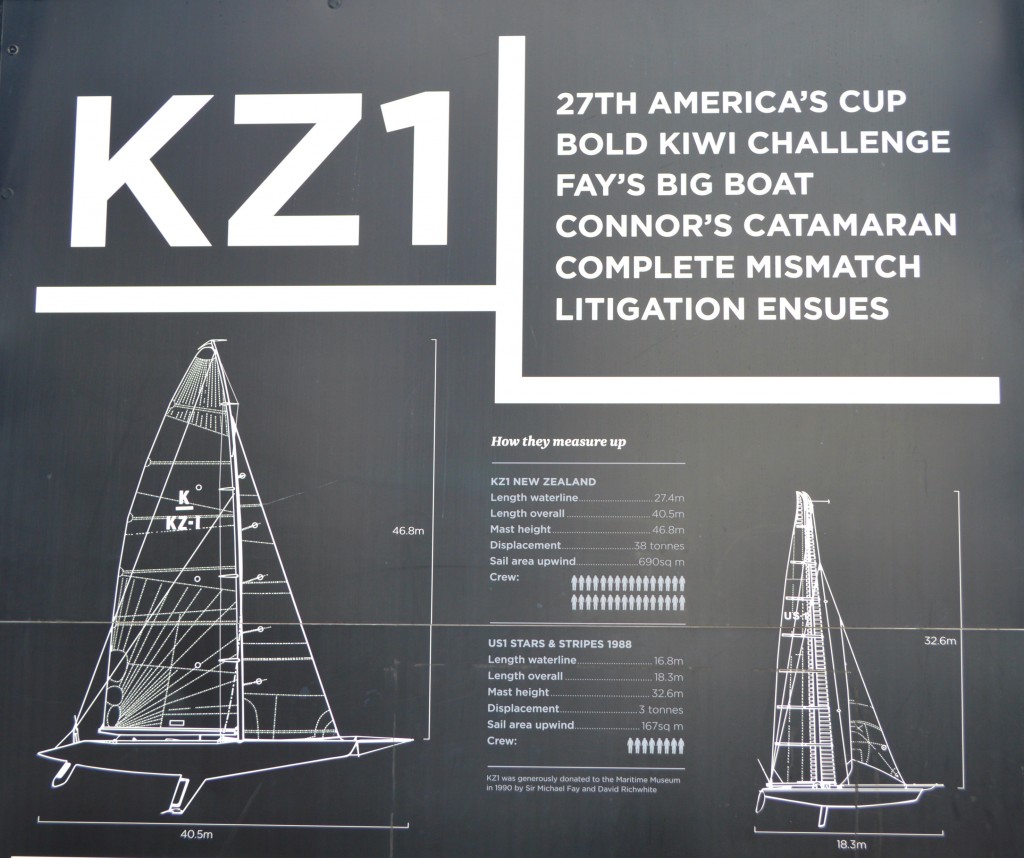 Probably.
Meanwhile, not every Kiwi in Kiwiland agrees that a loss in 2013 ends everything. But the team has pushed the envelope to get this far. Most of the people with whom I might raise a glass would agree that the government of New Zealand gets back far more than what it puts into the team in sponsorship dollars, though if you, dear reader, express any familiarity at all with public dialogue vis-à-vis public money, you will understand that such conversations can become rather complicated, even outside the City and County of San Francisco. The Emirates in Emirates Team New Zealand has been staunch, but we don't take anything for granted, do we?
Dalton is perfectly capable of speaking for dramatic effect, but he still figures as the plain-speaking round-the-world veteran who led the revival of Team New Zealand after its 2003 meltdown. (Remember a Kiwi with a potty bucket, versus an angry sea.) Truth to tell, Dalton was looking a bit peaked as he and his band of brothers packed up for shipping the whole shebang, two platforms and two wings, chase boats, parts, a sail loft, repair facilities, retail store and what have you in something like seventy-five 30-foot containers bound for San Francisco Bay and Piers 30-32.
Oracle will remain at its base at Pier 80, down south, foot of Cesar Chavez.
Artemis will stay at the ex-Naval Air Station, Alameda.
Only Luna Rossa will join the Kiwis on 30-32, or beat them to it by a few weeks.
Not quite the pit row originally advertised, but maybe enough.
"The ducking and diving on the piers in San Francisco was really bad," Dalton said, "but through it all, the Port has been fantastic. What you have there are decent people who are enthusiastic about having the America's Cup on San Francisco Bay."'
But, did I say the Kiwis are shipping two platforms?
Yep, the word from inside the team is that ETNZ-1, raided for parts to complete ETNZ-2, will be fully built-up to sailing condition before it leaves Auckland, then broken down into its traveling components and reassembled in San Francisco to back-up status. What I had been thinking of as a one-boat team becomes a one-boat-at-a-time team. Makes sense. We know that all iterations of the second-generation foils are a bit smaller than the foils launched last year, but many of the differences between ETNZ-1 and ETNZ-2 (my wording) are in the systems.
I'm no engineer, but even my eye could pick up a difference between the angles of port and starboard daggerboards loaded into ETNZ-2 as the team closed out its Auckland session. In the shed, prior to the last day of sailing, the board read, "Do not cant or rake the port daggerboard." For whatever reason, soon after I walked in, those words had been erased.
Beginning with its smaller boats, ETNZ has been foiling for two years. "We thought the trade-off between upwind and downwind performance was worth it," Dalton said, but we were never 100% sure. When we saw Artemis sailing in a non-foiling environment we were wondering, 'If they don't think it's right, why are we so smart?' Then they trialed against Oracle, and Oracle tore them apart. That told us that foiling is right, so we crossed that off.
"Has Oracle done a better job than we have? We're down for shipping until late May, and they'll have a catch-up period. Now we need to get a look at Oracle's second boat, and it's certainly going to be a step up. We had a honeymoon period when they were upside down. They're back in the water now and the new version of their first boat is looking really good.
"It's a race of the foilers."

MORE FROM THE VOYAGER MUSEUM
Question: What is it?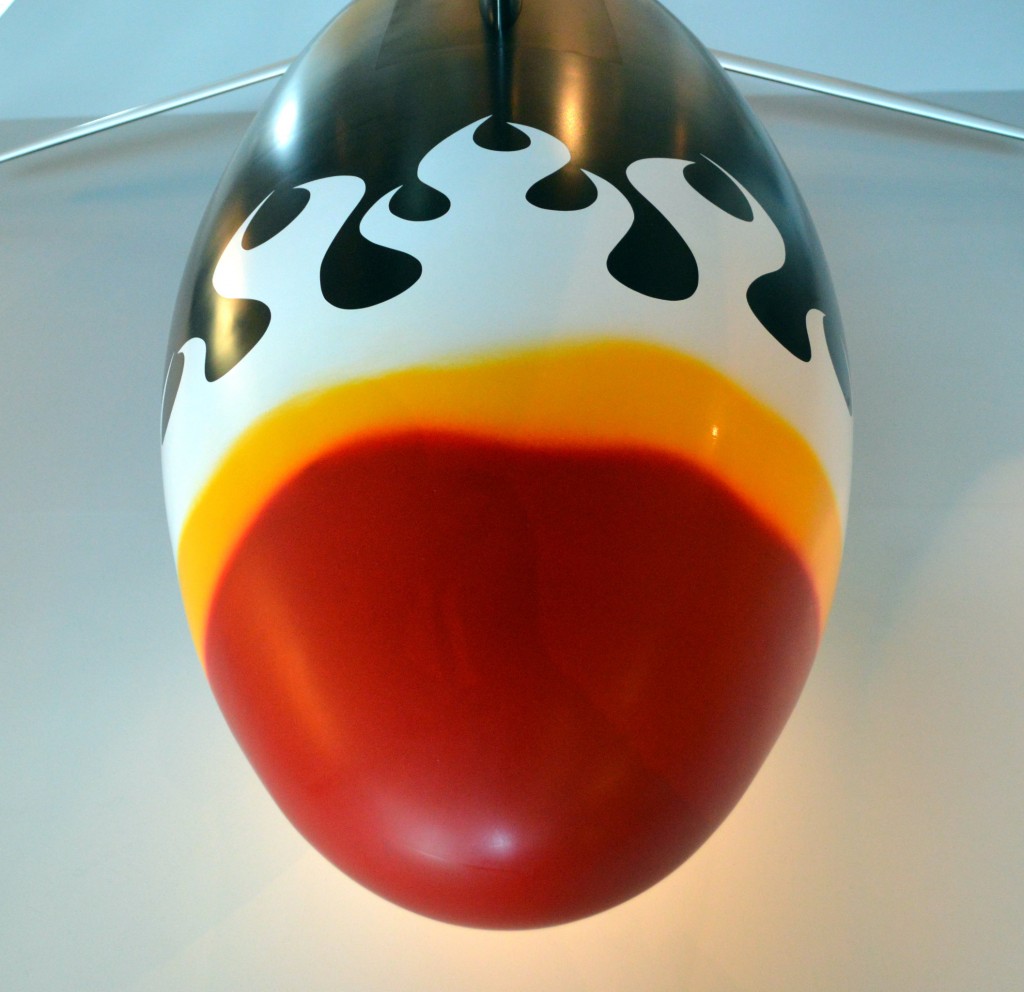 Think keel bulb for Black Magic, New Zealand's 1995 runaway Cup winner.
And I was the pool reporter on the Tornado course for the LA Olympics, 1984, where New Zealand's Rex Sellers and Chris Tims won the gold without sailing the final race. Princess Anne was awarded an honorary fuzzy pin-on Kiwi. So was Constantine of Greece (but he had to ask for one).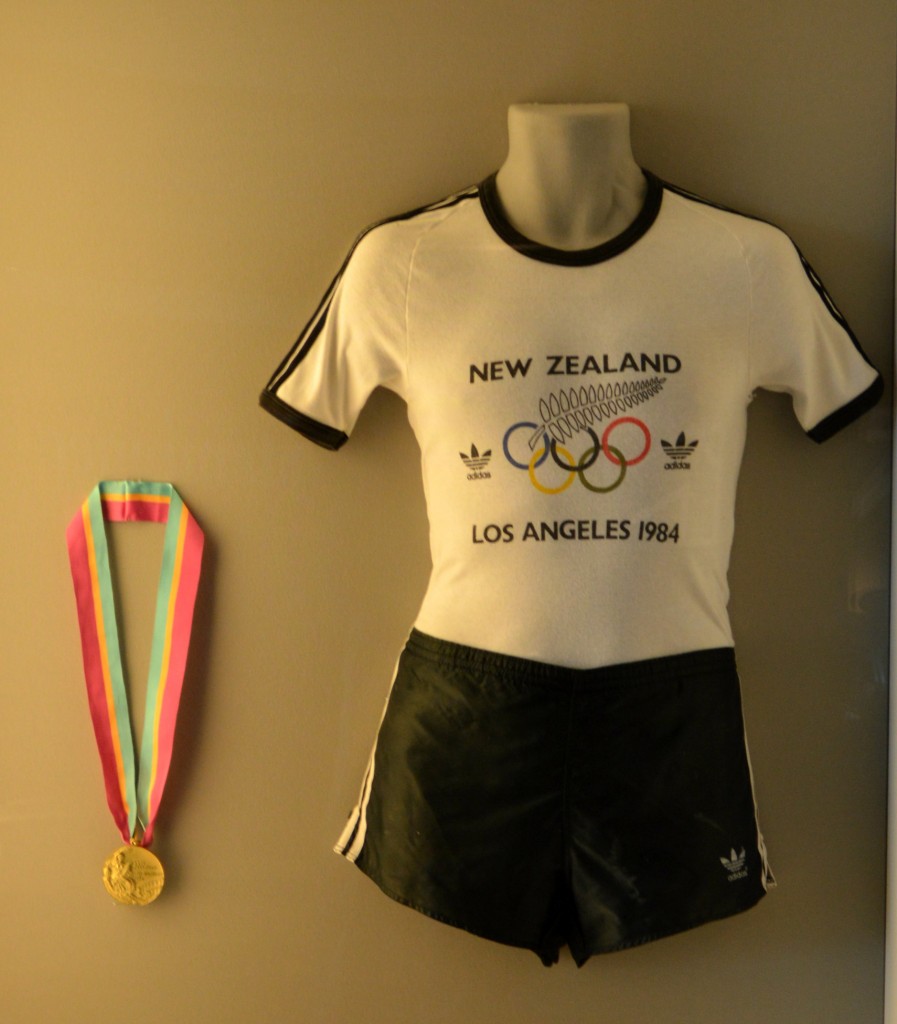 I found a lot to admire at the Voyager Maritime Museum, from the ancient Polynesian collection, this being a figurehead from a fishing canoe of the southeastern Solomon archipelago . . .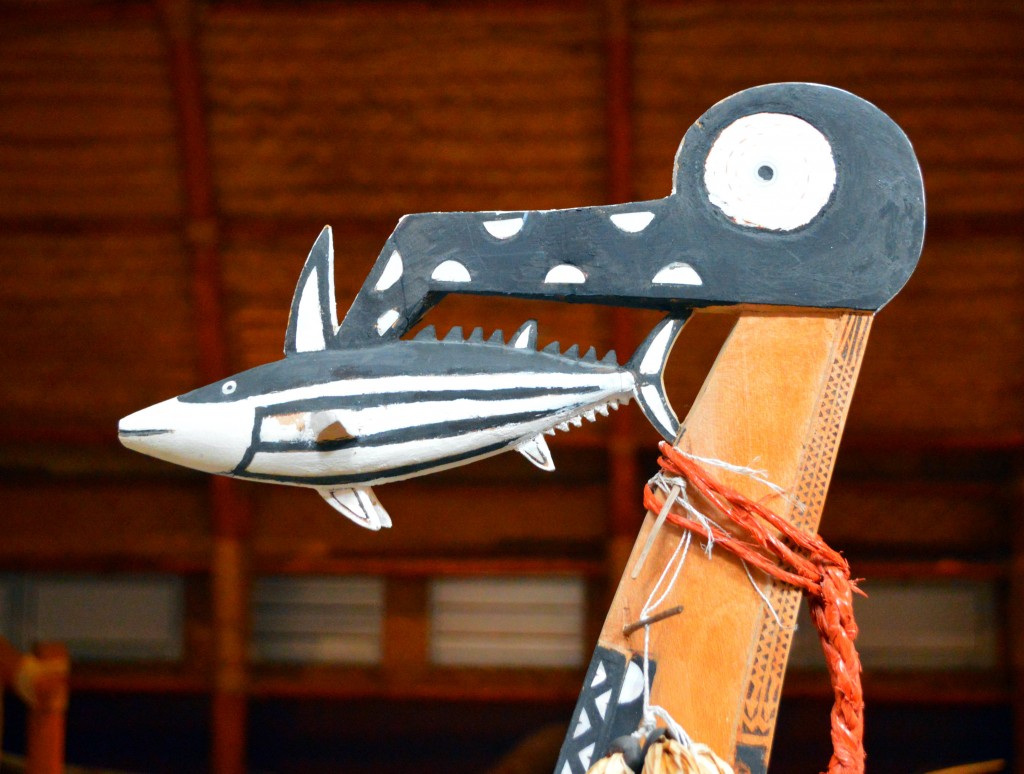 To this sandbox where parents can repair to let the little ones blow off steam.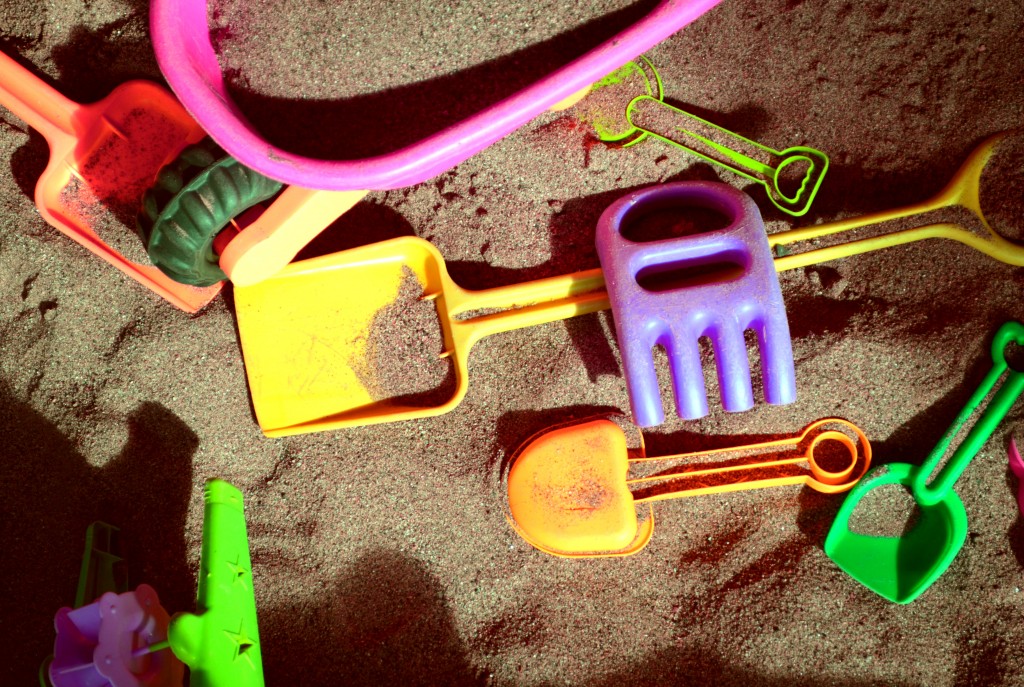 The Maori collection, meanwhile, admits no pride of a Clorex bottle bailer. This was their idea of a bailer.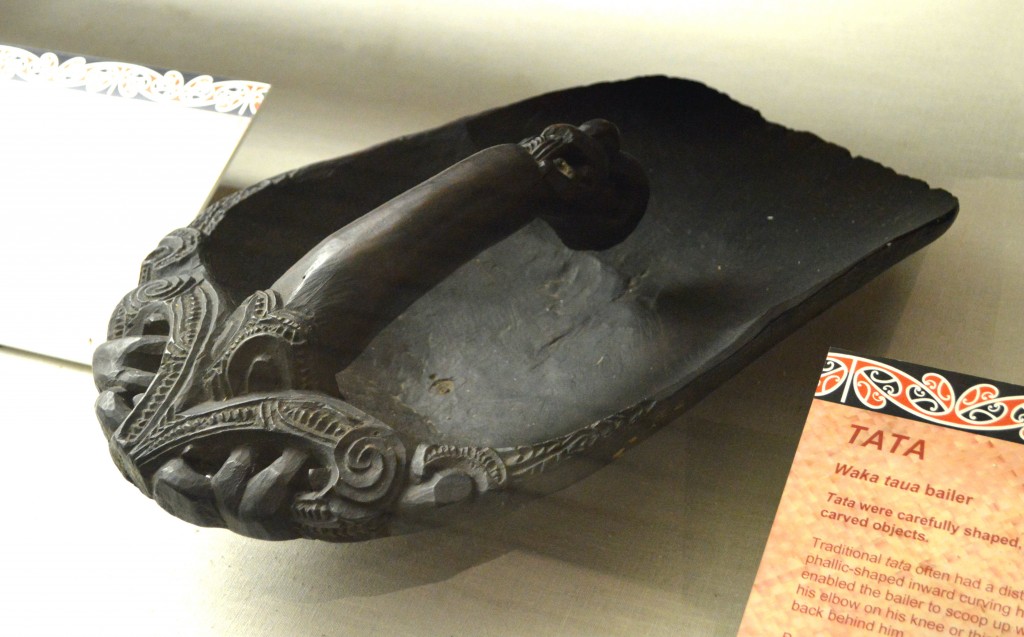 And this little country boy, on my first visit to Auckland's martime museum, was quite blown away to discover what is surely the world's largest half model, full size, of Whitbread Race winner Steinlager . . .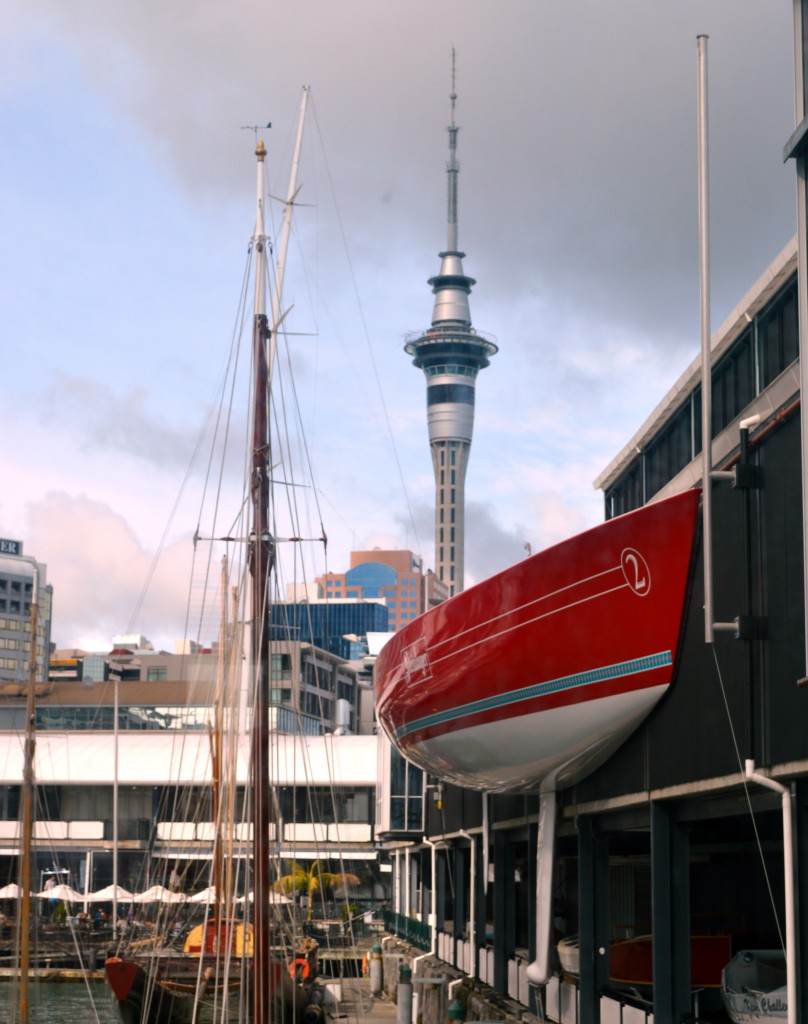 Even of a misty morn, Auckland's Skytower makes the skyline more than the sum of its parts . . .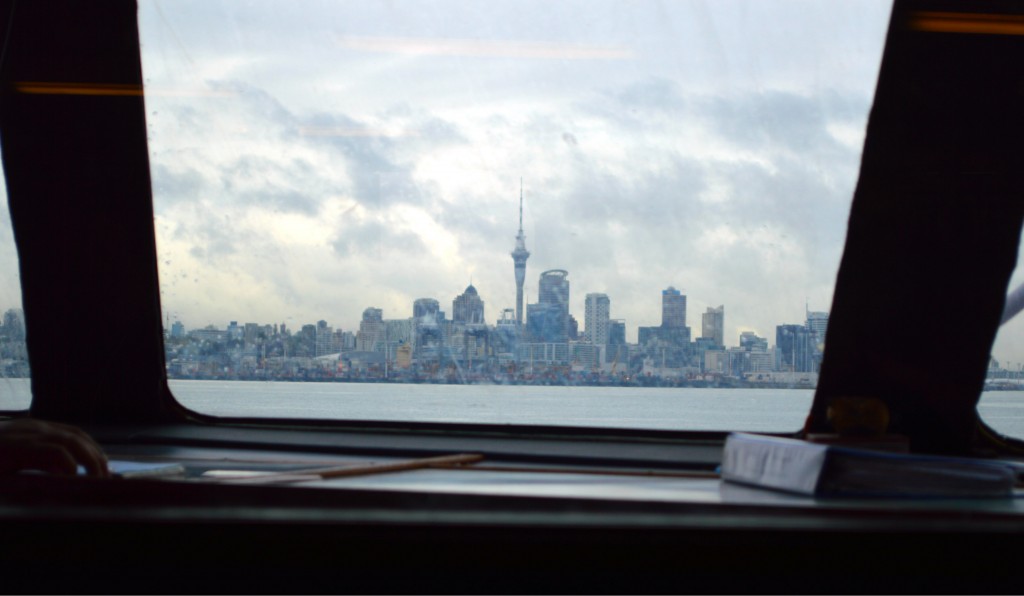 In the far north (say, Whangaroa) you can still keep things in frame.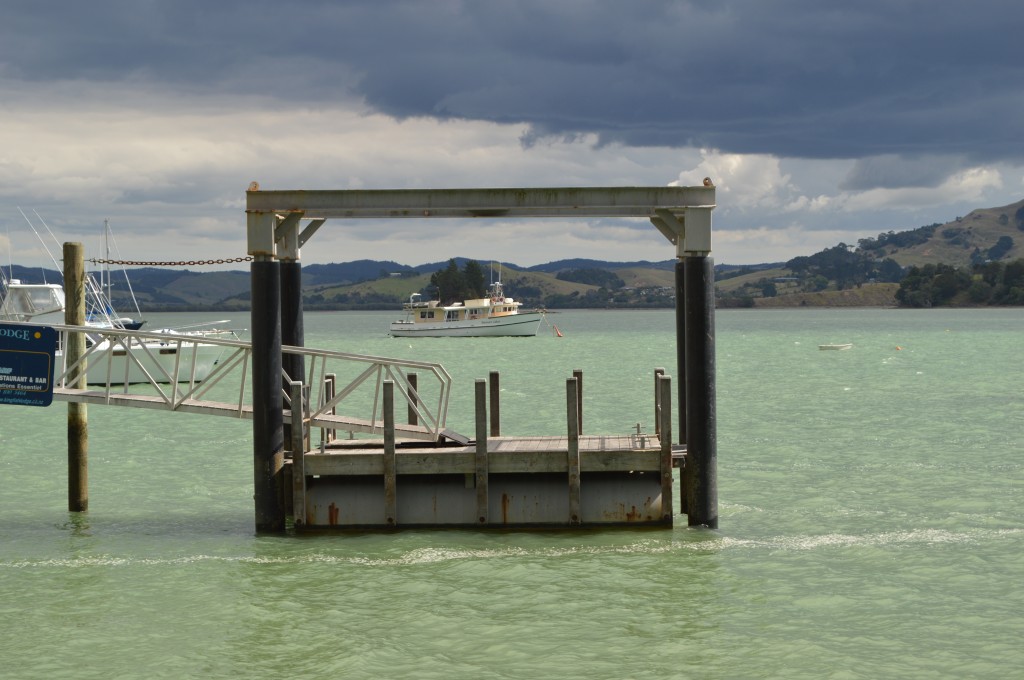 Umm, sucks to be here.
This is a realm where "fish" is king, and watching the fleet come home, baby, all I could think was Bring It On . . .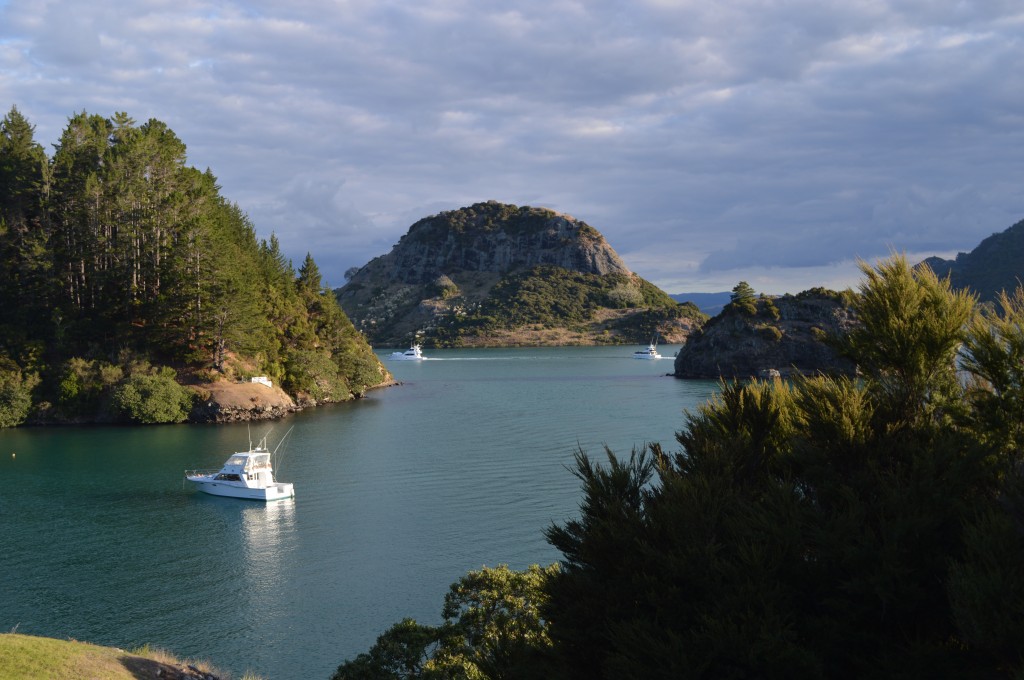 As for The Shadow, the 1995 America's Cup winner, Black Magic, is housed indoors, out of the rain, and Don't-Call-Me-Sir Russell Coutts, when he was still fully Kiwi, had his hands on this wheel, winning the Cup for a certain small island nation.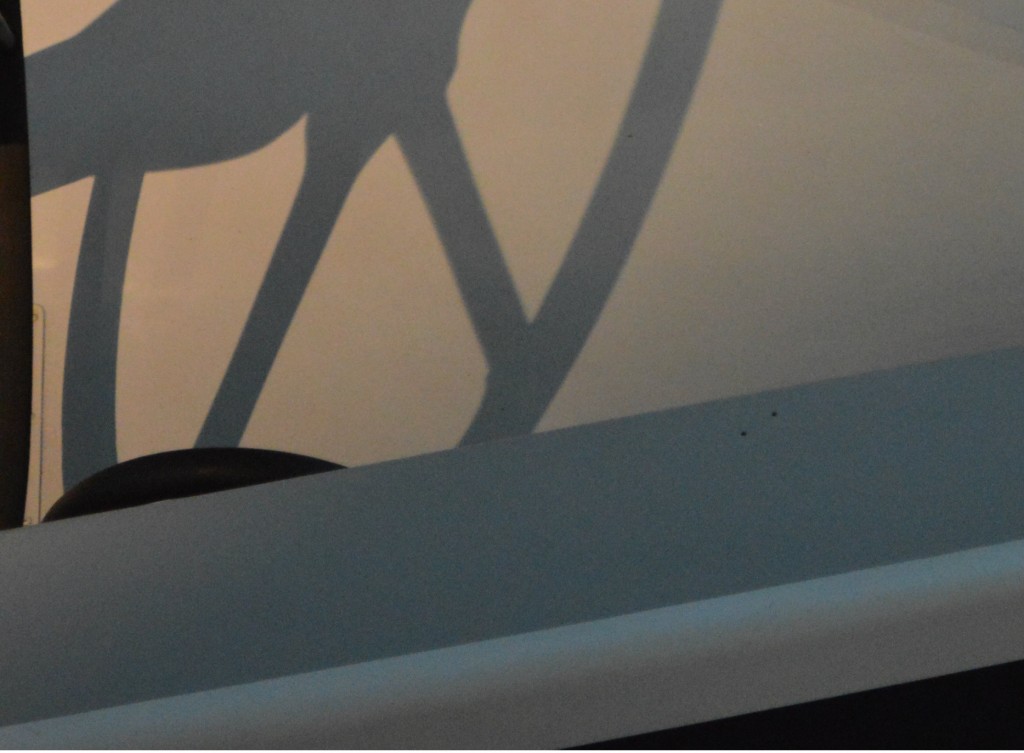 Team New Zealand's next scheduled sailing day is May 23.
The future is whatever it is.
The end. Big plane, here I come—Kimball
.
.