Dueling Flags
A few shots from when the sun was still out. I observe that, in 1983, the first autumn chill settled over Newport on the eve of Race Seven.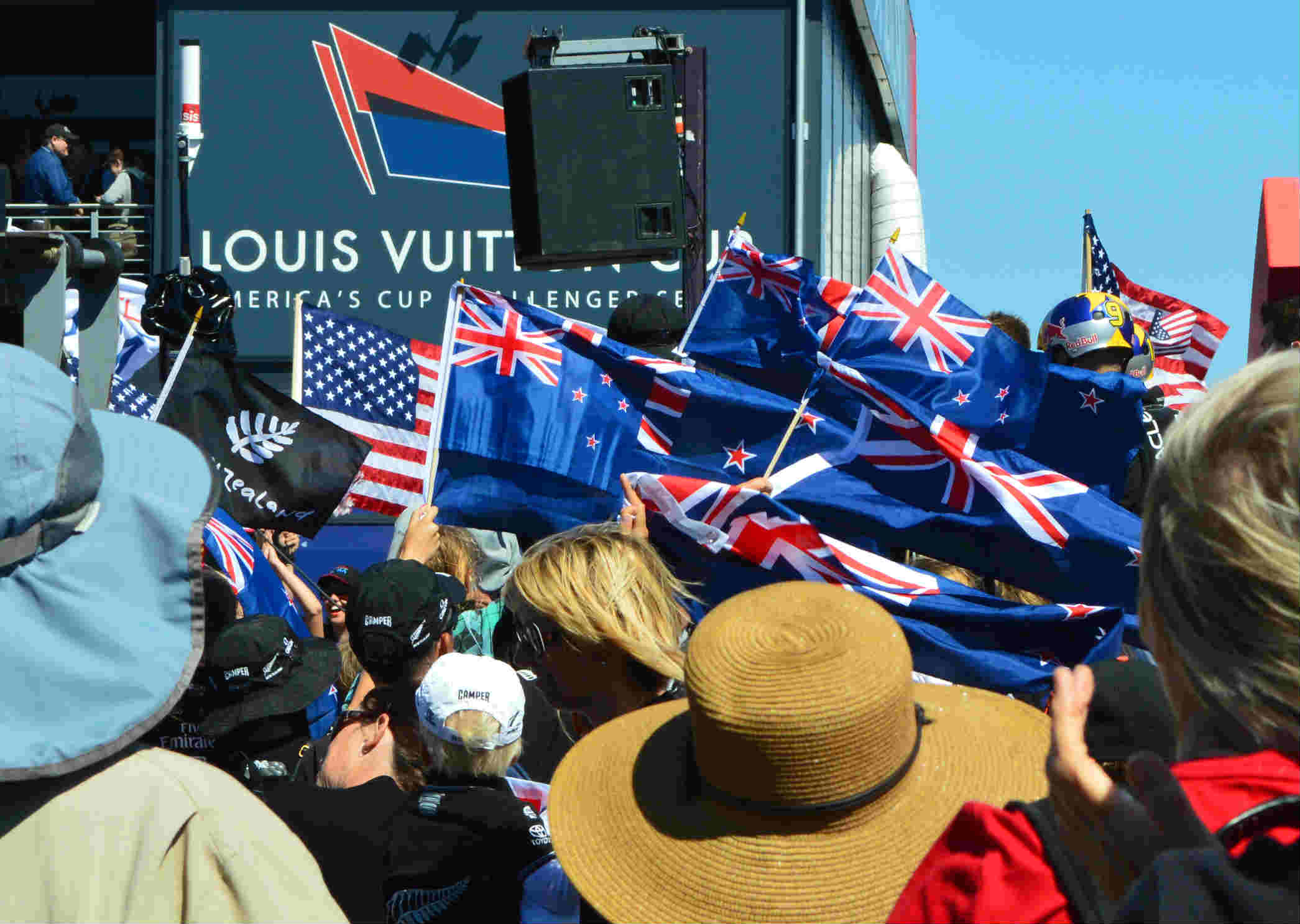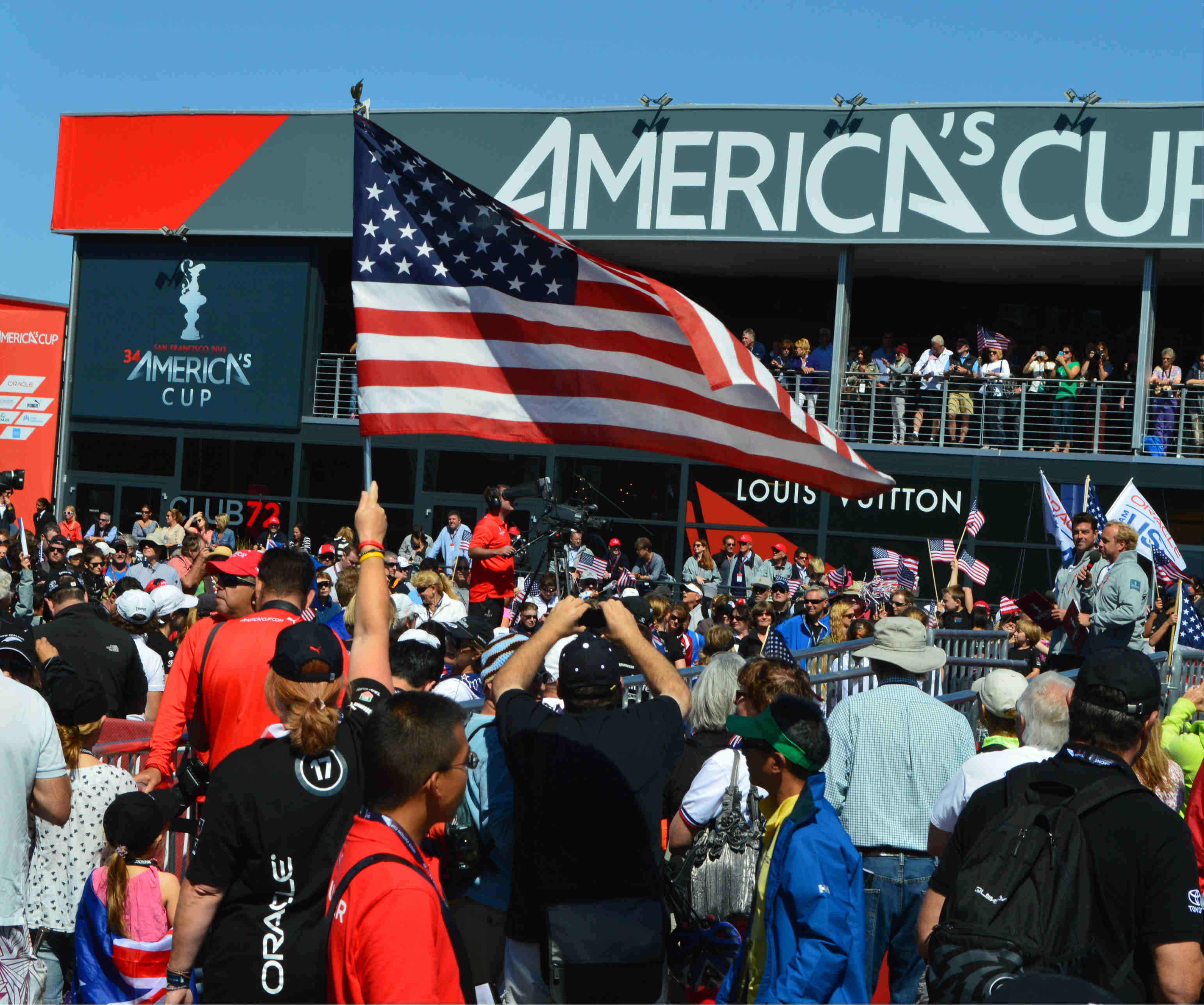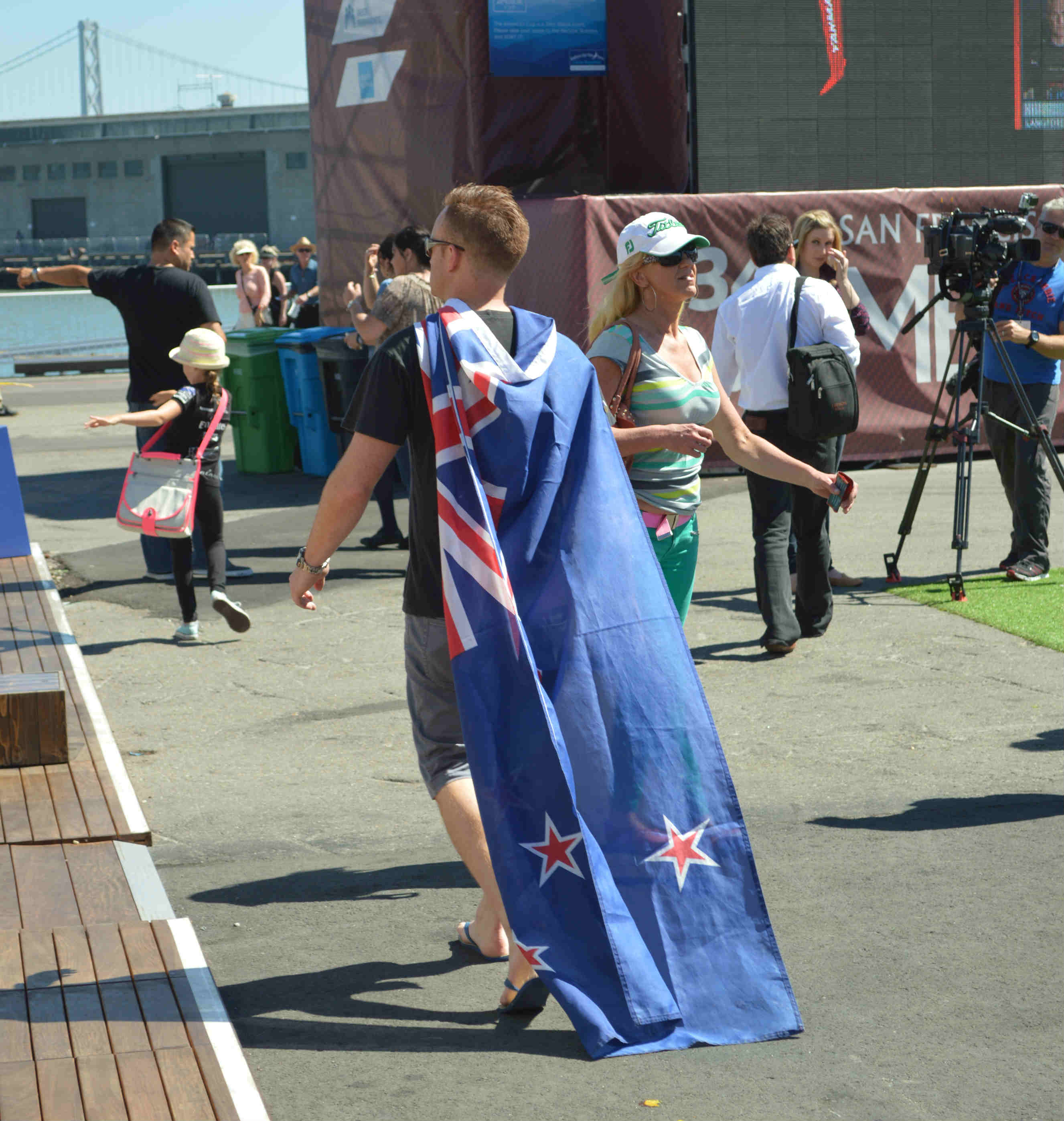 In the Oracle Innovation Lounge, after watching OTUSA nearly lose the Cup in the time limit-abandoned attempt at race 13, Billionaire and the Mechanic author Julian Guthrie watches Oracle run away with the following race and improve the score to 3-8. The gent alonside is, of course, the "mechanic," Golden Gate Yacht Club commodore Norbert Bajurin . . .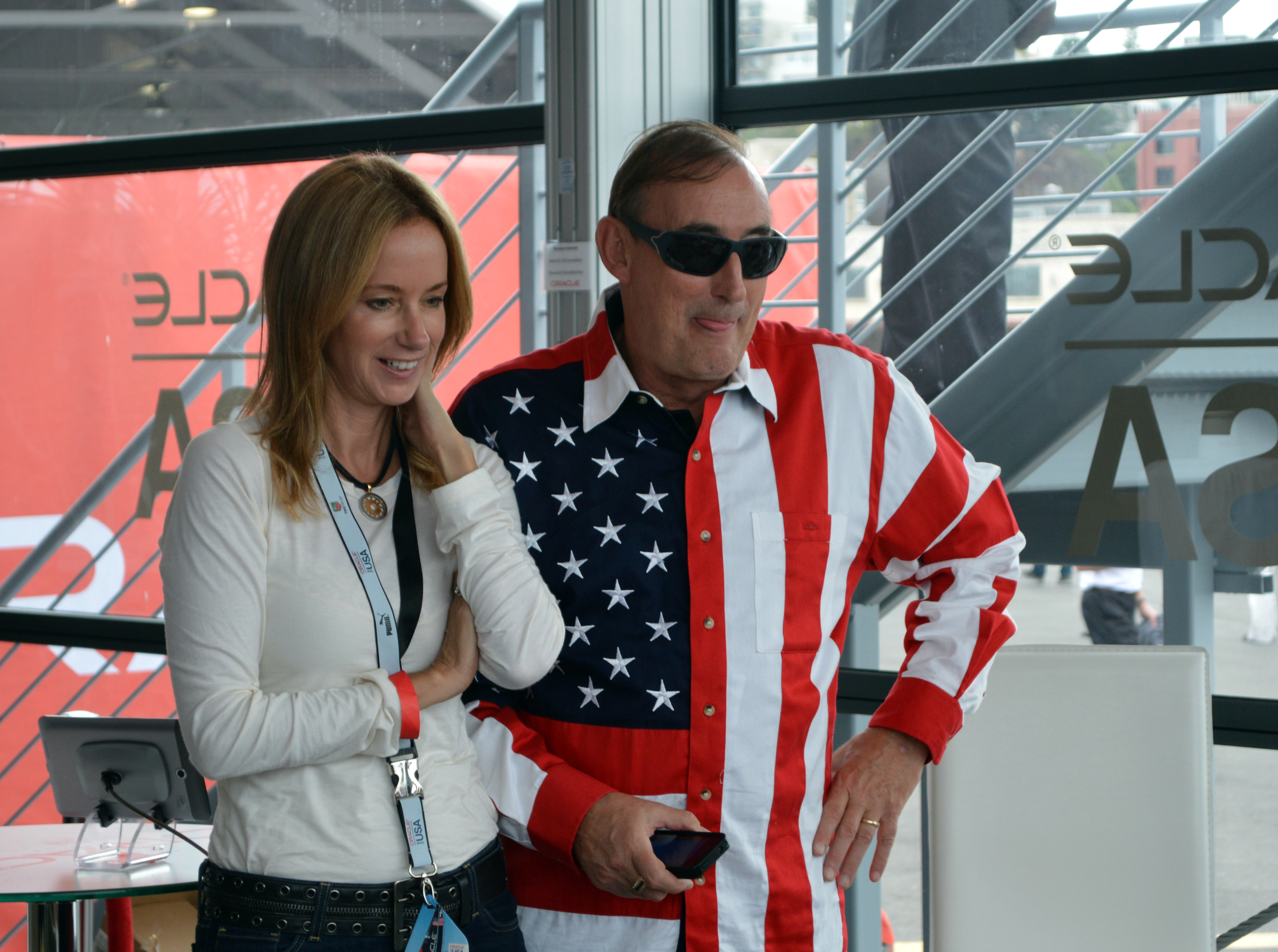 Who was quite pleased at the win . . .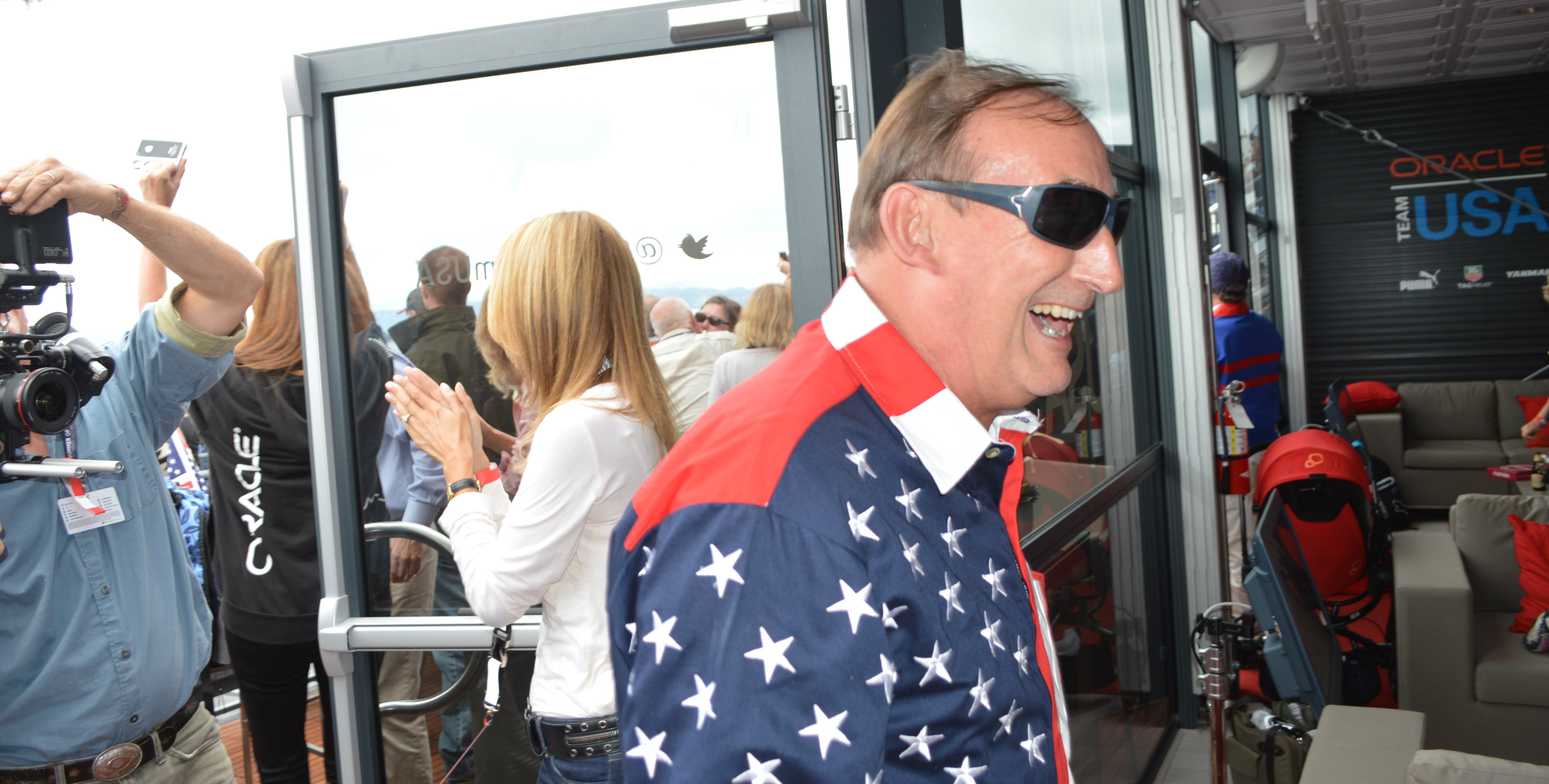 Meanwhile, the nation of New Zealand waits in shocked frustration, and their press folks who, just a few days ago, were planning a vacation junket before flying home, are making adjustments. However long the odds against, Jimmy Spithill and his team on the water and ashore have demonstrated that it's not over till it's over, and as I write this, it's not over.
.
.