From Barn to Barnburner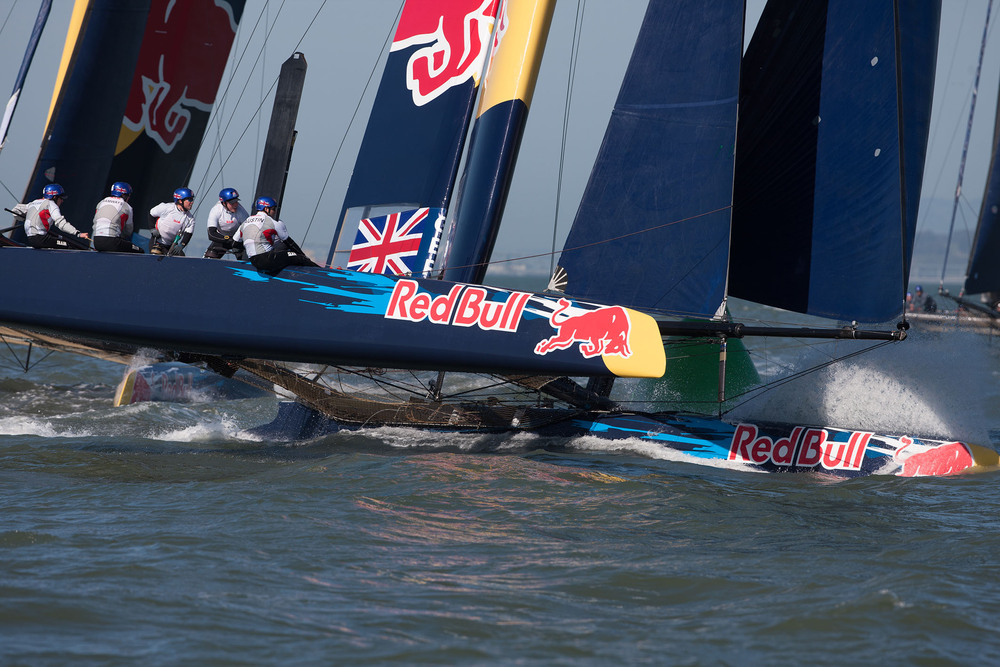 Photo © (presumably) Gilles Martin-Raget/Oracle Team USA
I don't think anyone connected to America's Cup competition was quite prepared for the poise and capability of the young sailors who showed up this month to try out for a spot in the Red Bull Youth America's Cup. An event that once sounded vague and dicey is taking on real form, and much of the credit goes to high-spirited, grass roots enthusiasm. The British team, for example, did their training in a barn.
Well, mostly.
AC45s are a mite scarce in the UK. So are reasonable substitutes. A little time on a 23-footer did no harm, but it's just not the same, and you could say as much of a light-air day on a 26-footer, but at least, says, crewman Peter Austin, "That one had winches."
For lack of anything better, Austin relates, "We drew out the deck of a 45-footer in the barn at James French's house on the Isle of Wight. We laid a bench down the middle, where the spine of the boat would be, so we'd have to climb over it. We ran a bungee where the wing would be so we'd have to duck, and we went through tack, gybe, hoist, deploy, tack, gybe, hoist, deploy, tack, gybe, hoist, deploy."
The team had already developed a playbook from six hours of studying video, and every maneuver in the playbook was broken down into a series of small steps. The drills were intense and serious, and the moves were ingrained. This was the dress rehearsal. Add a bit of coaching and some tips from the teams, and the GBR Youth Challenge hit day one in trim. America's Cup PRO John Craig, fully impressed, declared, "They just went out there and started sailing the boat."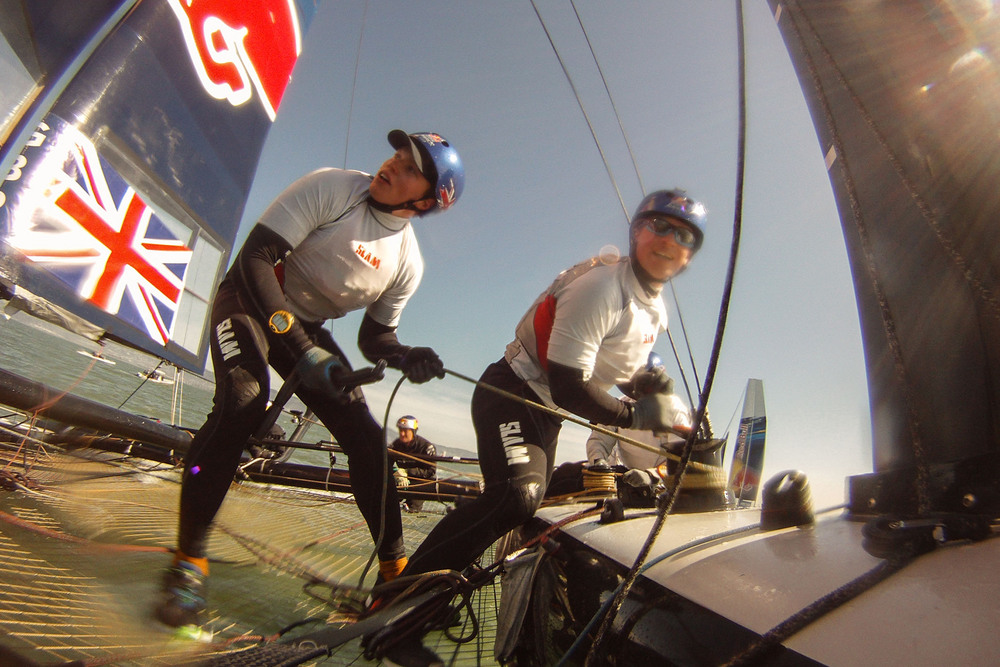 Photo © Oracle Team USA media
Austin figures, "The barn work set us up. We went out on that first day and each of us knew where things were, and we knew what had to be done through all the maneuvers."
Enough so that they could focus on beating the competition, and the GBR Youth Challenge carried a one-point lead on the fleet going into Sunday's final day of the selection series and—
No, they didn't make the cut. This is not a Cinderella story. The judges described their task as impossible, but they had their marching orders.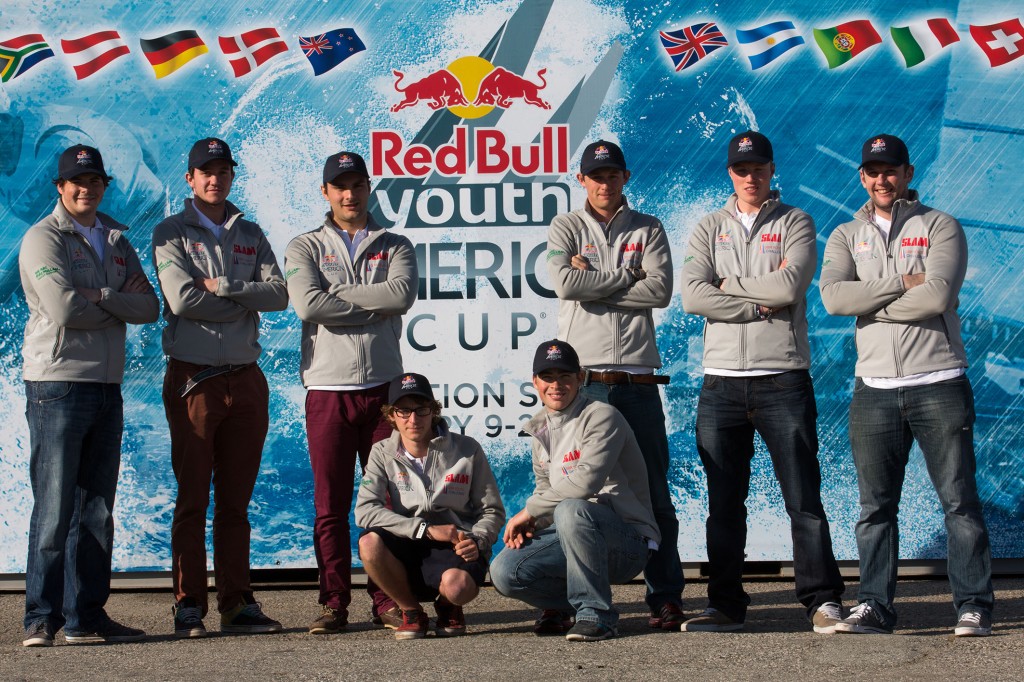 The GBR Youth Challenge. High hopes, but. Photo © Oracle Team USA media
THE REGATTA
Racing in the Red Bull Youth America's Cup will take place September 1-4, in the break between the Louis Vuitton Cup and the America's Cup match. Participants must be 18-24 in 2013. Six teams are expected to qualify by way of being sponsored by AC teams or ACWS-participating teams. Five more were selected from these February trials, which included hopefuls from Australia, Austria, Denmark, Germany, New Zealand, South Africa, Argentina, Italy, Portugal and Switzerland.
The teams winning a spot through the Selection Series:
Australia – Objective Australia
Germany – STG/NRV Youth Team
New Zealand – Full Metal Jacket Racing
Portugal – ROFF/Cascais Sailing Team
Switzerland – Team TILT

Youth crews supported by America's Cup World Series Teams
France – Energy Team/Name TBC
New Zealand – Emirates Team New Zealand/Name TBC
Sweden – Artemis Racing/Swedish Youth Challenge
USA – ORACLE TEAM USA/American Youth Sailing Force (SFO)
USA – ORACLE TEAM USA/USA45 Racing (USA)
Days ran late. Dockside debriefs took place in the chill of winter twilight.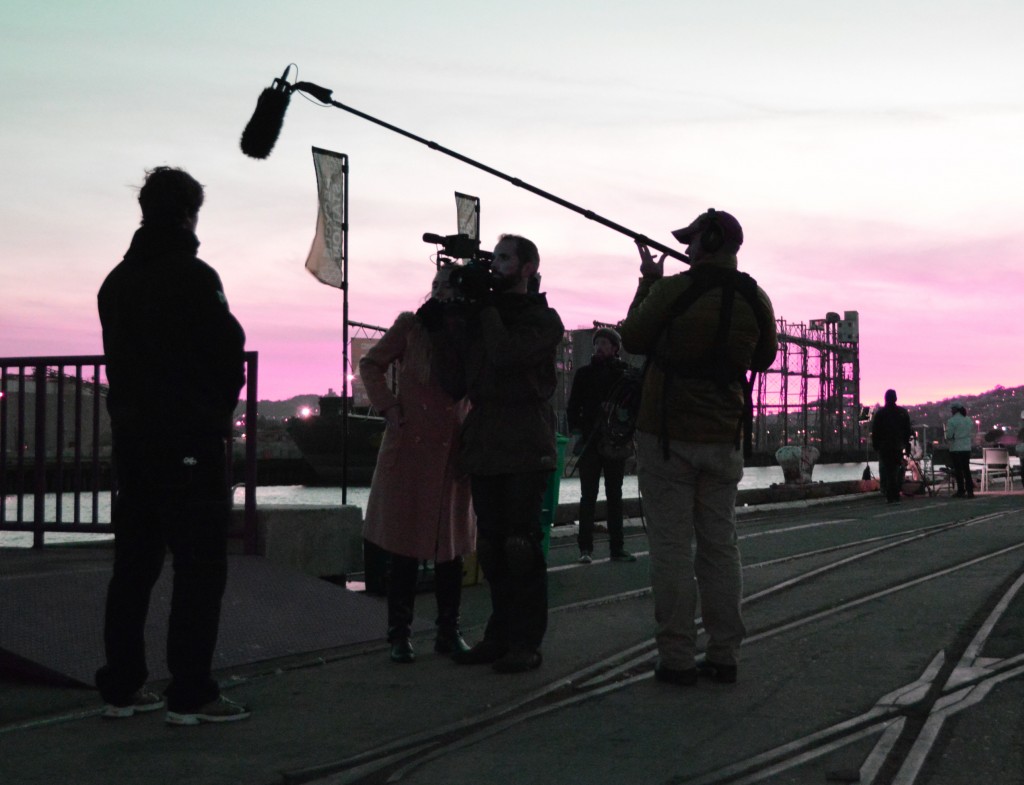 Photo © Kimball Livingston
The world hasn't really caught onto this yet, but everyone who has brushed up against Red Bull racing has come away thinking it is very cool. The players are all accomplished sailors in dinghies, skiffs and what have you, but it's pretty heady stuff as a twenty-year-old to get your hands on a wing-sailed, 45-foot carbon speedster, and look, there's Jimmy Spithill, and over there is Ben Ainslie . . .
And yes, a team's very own container soon looks like a dorm room.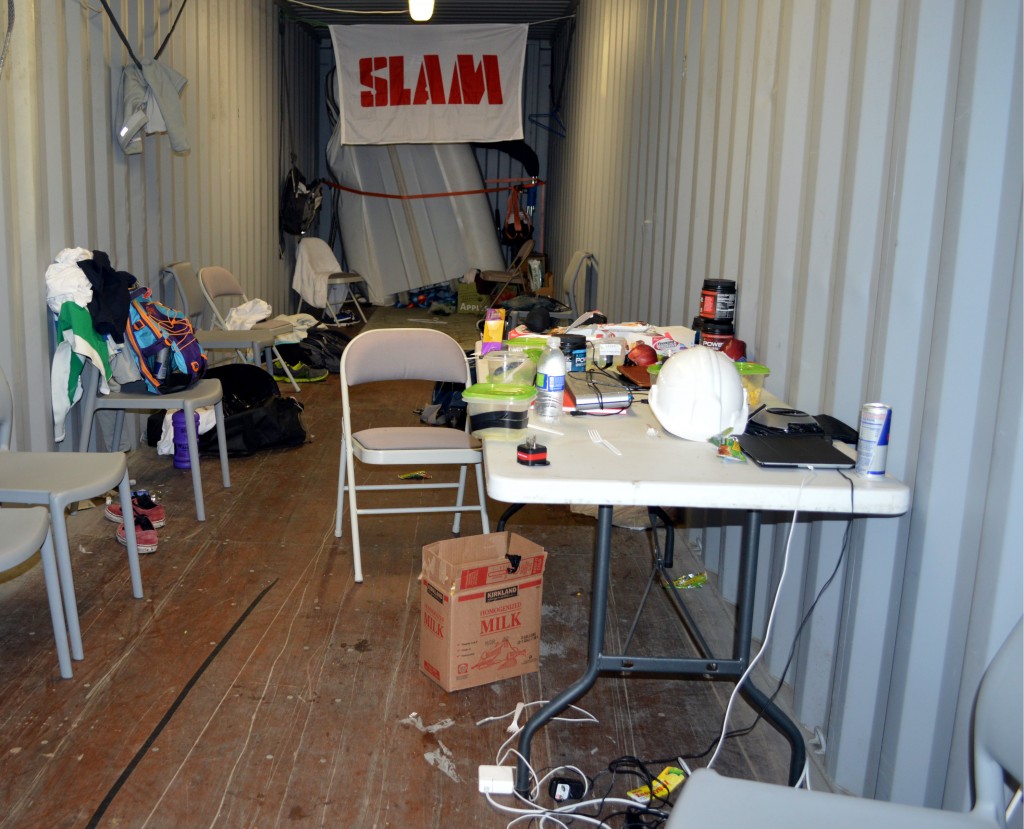 Photo © Kimball Livingston
As for the grownups at Oracle Team USA, they can count on more midnight oil, full moon or not . . .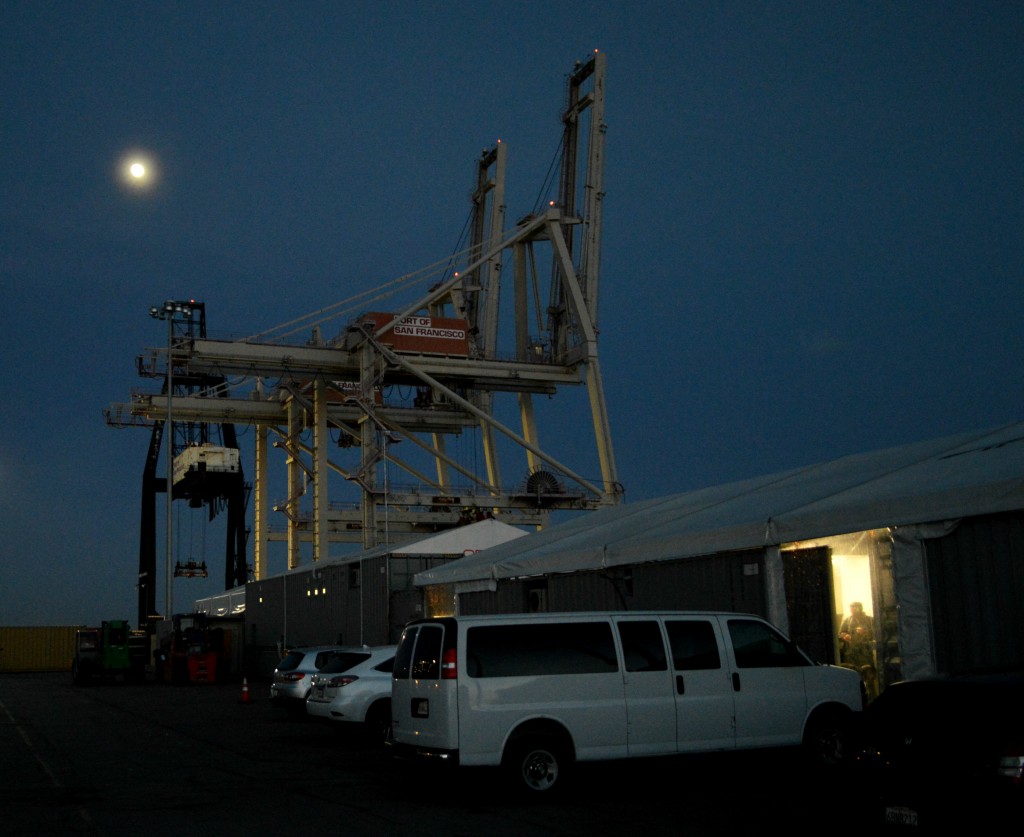 Photo © Kimball Livingston