Judgement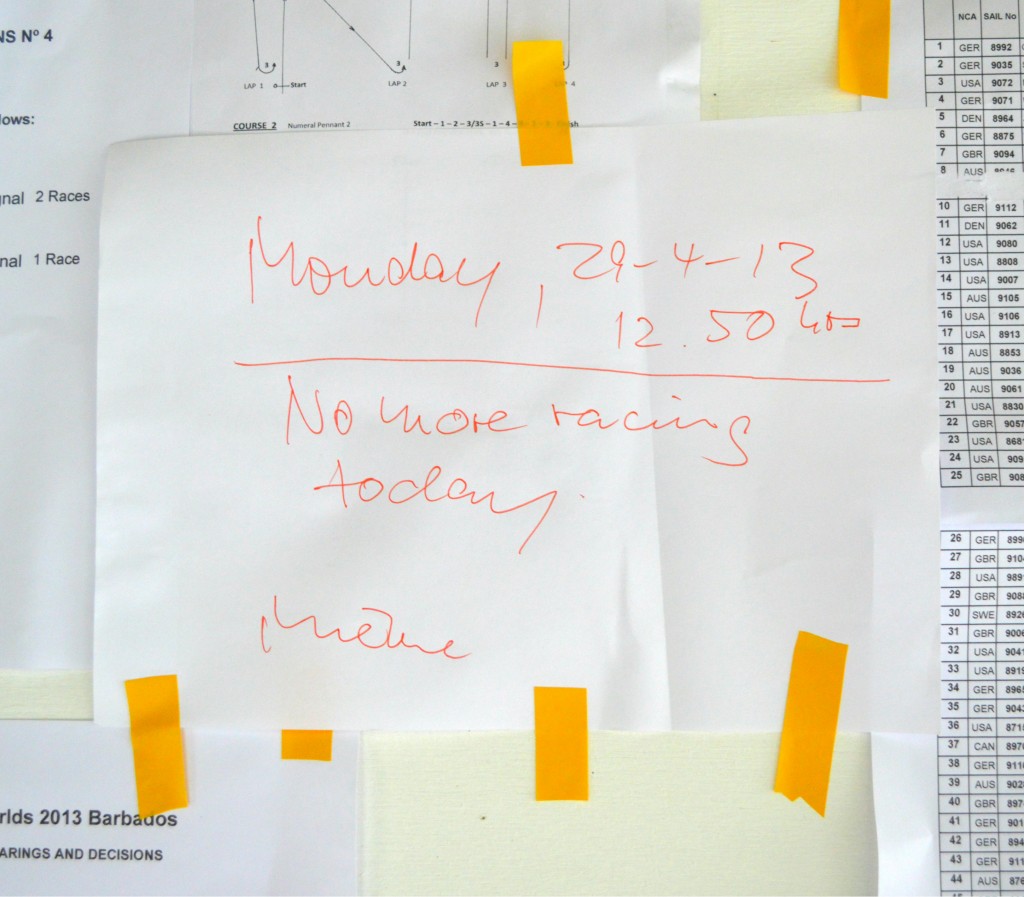 Does God think that because it rains in torrents I am not to go to Peru
And destroy the world?

Doesn't relate, quite, but it's a gangbusters line and I've always wanted to use it. From the wonderful, fierce poet, Ai. And it did rain in torrents, straight down, with no wind on Monday in Bridgetown, Barbados and destroyed plans to sail race five of the 2013 SAP 5O5 World Championship
God's judgement on the meanderings of The Container?
Said object being now anticipated to arrive in Bridgetown on Wednesday aboard the Godot, I mean the Vega Carina, last spotted via AIS in Port of Spain, Trinidad. Spotted frustratingly briefly via marinetraffic.com. And then the icon disappeared. For all I know, The Container has been abducted by aliens, yep yep yep.
RED HAT PARTY GETS REAL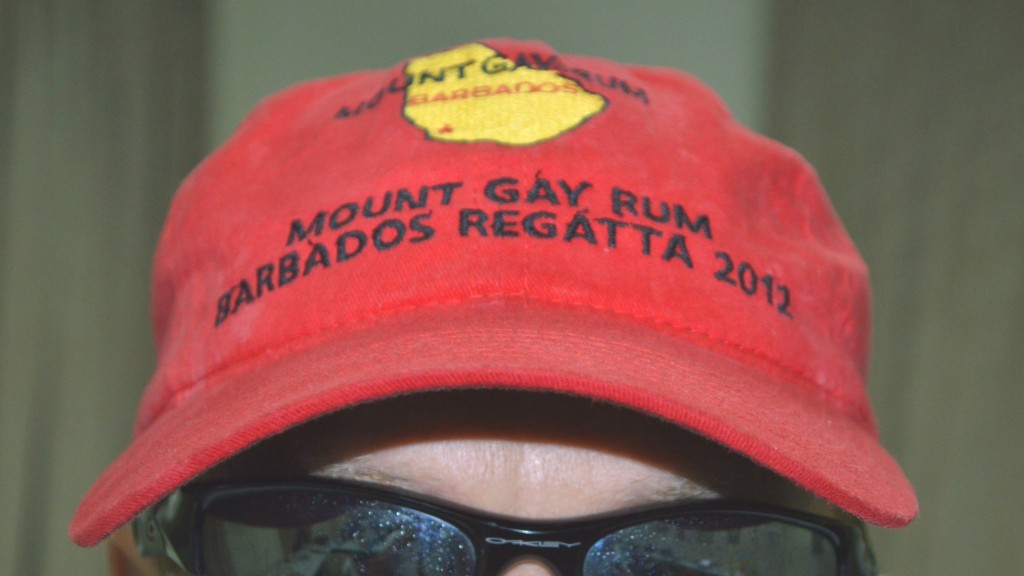 I reckon I have a dozen or more Mt. Gay caps, all of them earned, some of them hard-earned, and a few that I've given away. And I reckon I've been to Mt. Gay parties on more than one coast and in between, but tonight they're opening the doors to the temple. Barbados is the home of Mt. Gay Run, the source, the fount, the beginnings of which you and I and whats-their-names are the end consumers. Their web site tells me—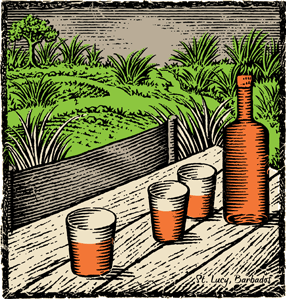 Every great story begins with a time and a place. For Mount Gay Rum that time and place is the Caribbean Island of Barbados in 1703. Rum, originally called "Kill-Devil" by the Barbadians who first distilled it, is truly a product of the island. The abundance of molasses combined with the culinary ingenuity of early settlers and, of course, their legendary thirst for alcohol lead [sic] to this unique discovery in the production of spirits.
I'm still struggling, however, with the information that Sir John Gay partnered with John Sober to run the company.
THE CONTAINER
With seven boats aboard, masts, and sails, the absence of The Container has rocked this event, but not in a good way, at least for the West Coast contingent. A fortunate few shipped their boats to Barbados last winter for a look-see and some practice. The rest, well, the rest would consist of
Jeff Miller/Mike Smith
J.B. Turney/Justin Shaffer
Krysia Pohl/Paul Von Grey
Anne Fitzpatrick/Christian Pittack
Holt Condon/Reeve Dunnes
AND Jason Tindale/Robert Povey of Barbados. SAP co-founder and 5O5 enthusiast Hasso Plattner shipped a boat so that there were would be an entry from Barbados, which has no indigenous 5O5s. These guys are still waiting for their first ride. Hasso brought his own boat down last winter.
The waiting crowd has been touring, snorkeling, paddle-boarding, all the things that, in a different context, would be just great.
Me, I'm through writing.
The sun's breaking through. I'm off to the next yachting hellhole.
The walk home looks like this—Kimball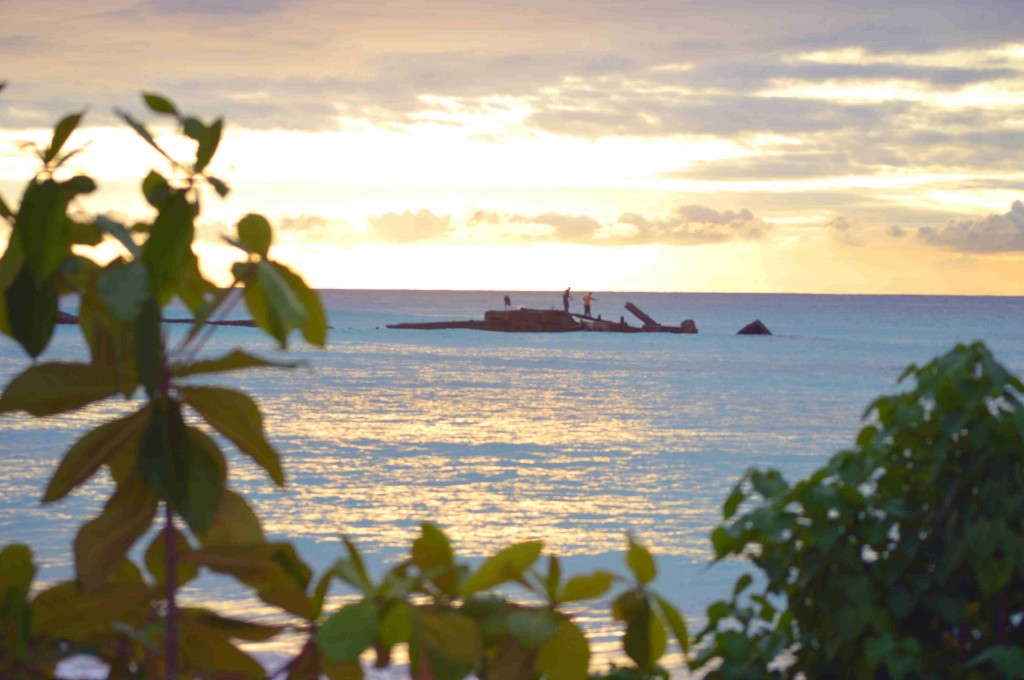 .