Louis Vuitton Cup Explained

If a picture is worth a thousand words . . .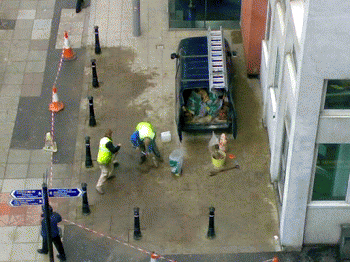 Depending on what lens you're holding to your eye, you can tell me who's in the middle.
Now do you understand?
By the way, Louis Vuitton, which has supported this sport and this game—exquisitely—since 1983, deserves better than it's getting at the moment.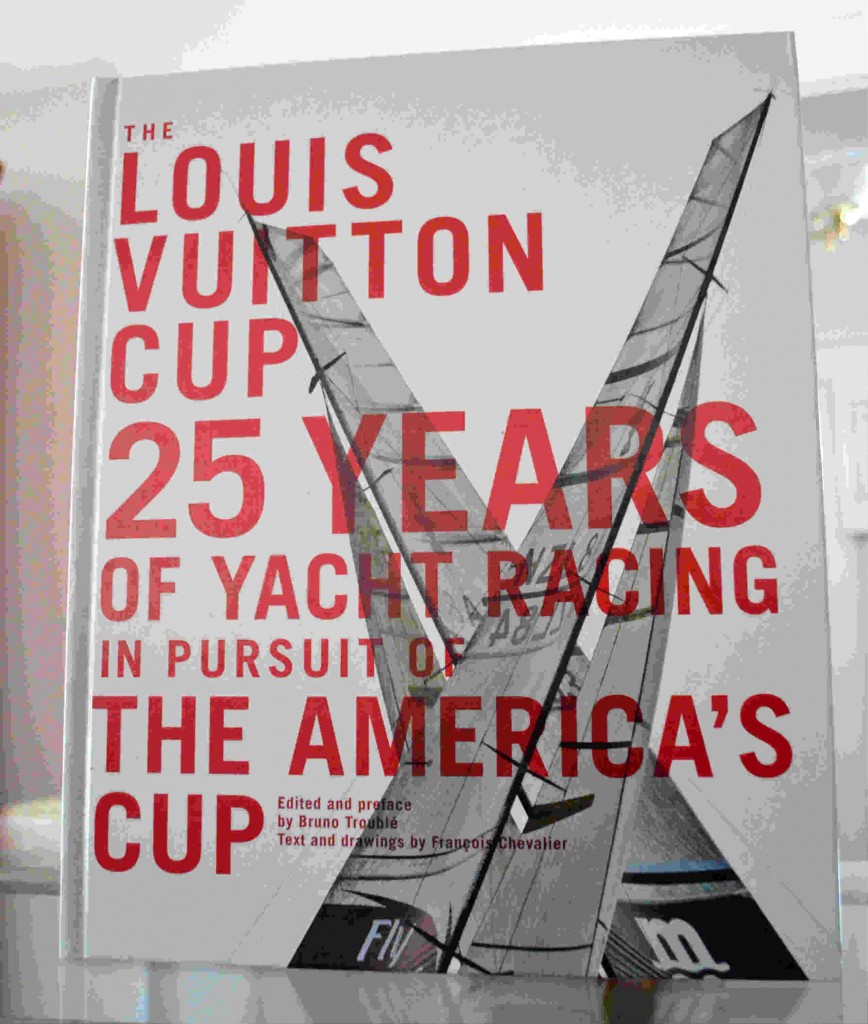 The planned Fleet Race, downgraded to a parade and Time Trial, was scrubbed when early morning winds proved already in the mid-twenties, reminding all that in San Francisco, a heat wave is self-cancelling.
That is, the opening ceremonies on July 4 perfectly suited these two Latin-leaning ladies with their sun hats . . .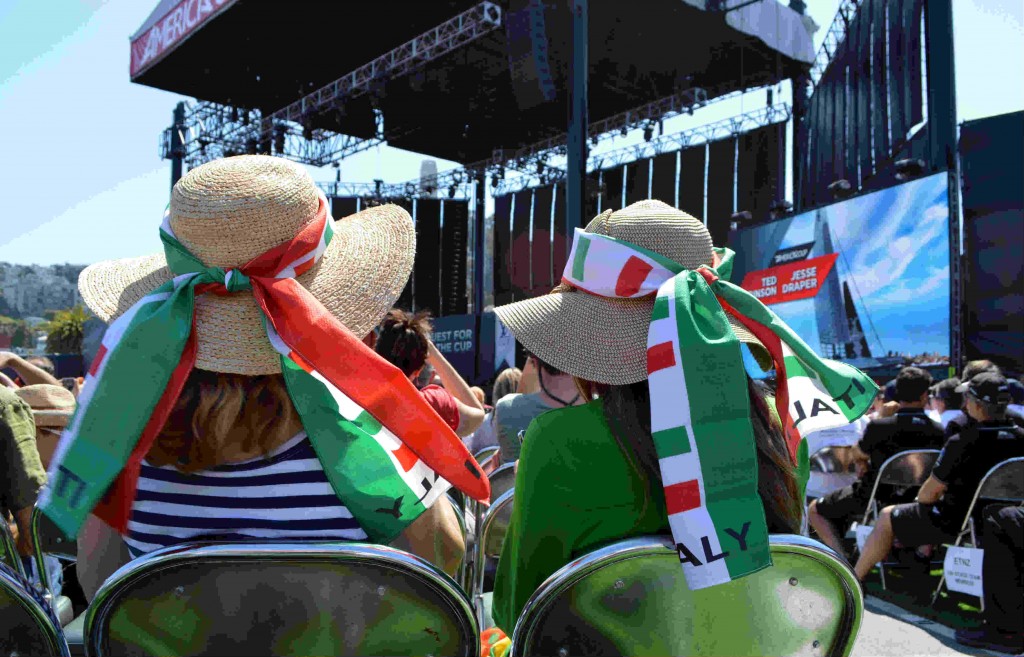 But the fog-infused seabreeze on July 5 had a bite to it. Far Niente cruised around the corner to Pier 30/32 and found ETNZ in the water but not sailing . . .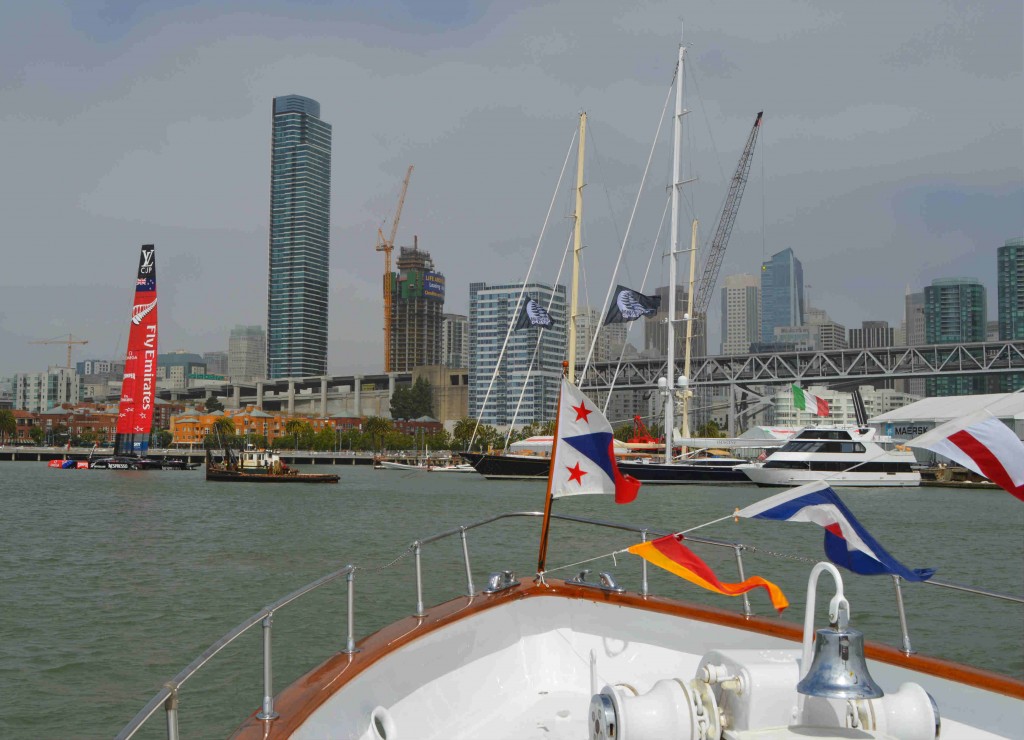 The confusion around here? You could eat it with a fork. We really need a Jury ruling, and they've surprised us before, haven't they?
Meanwhile, for my media friends yet to arrive, here is a shot of the floor of the Media Center on Pier 27 . . .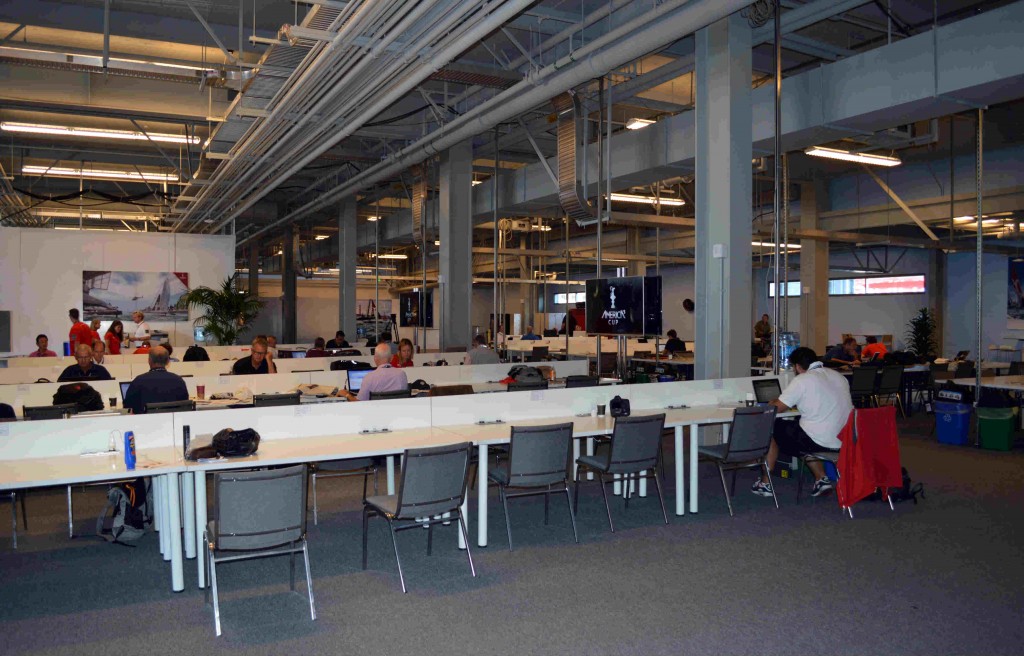 And a view out the window . . .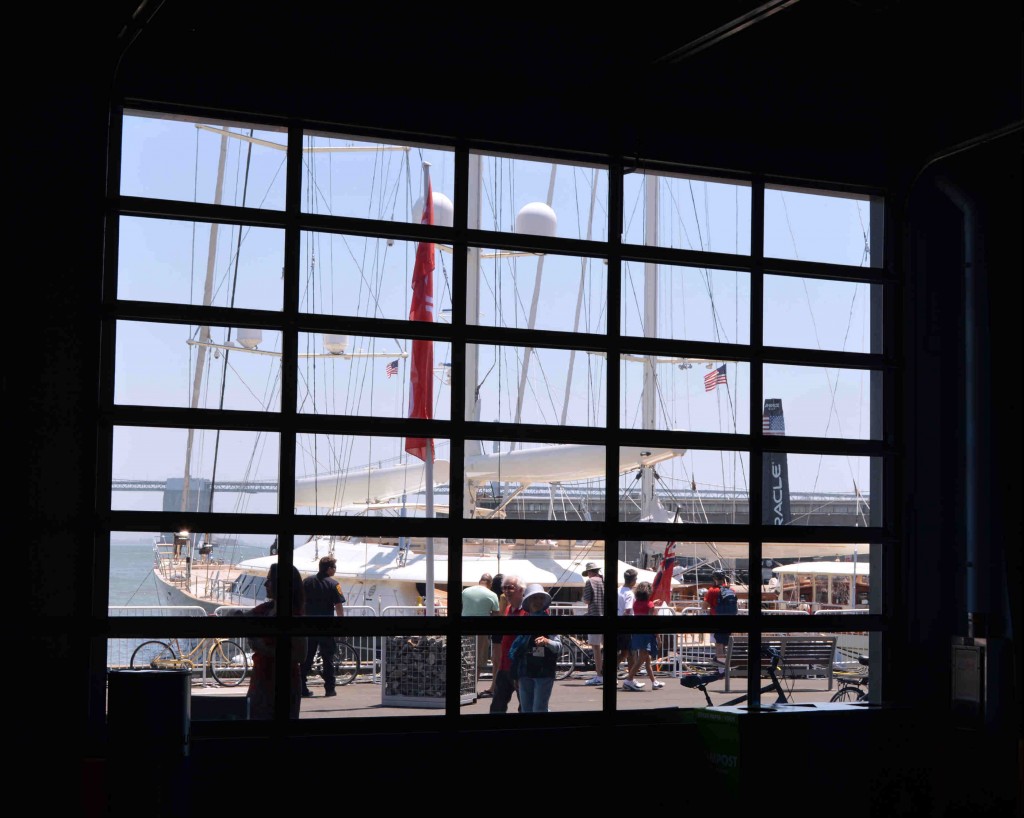 And and and maybe, just maybe . . .