Neither There Nor Here
Random thoughts on a hasty Thursday—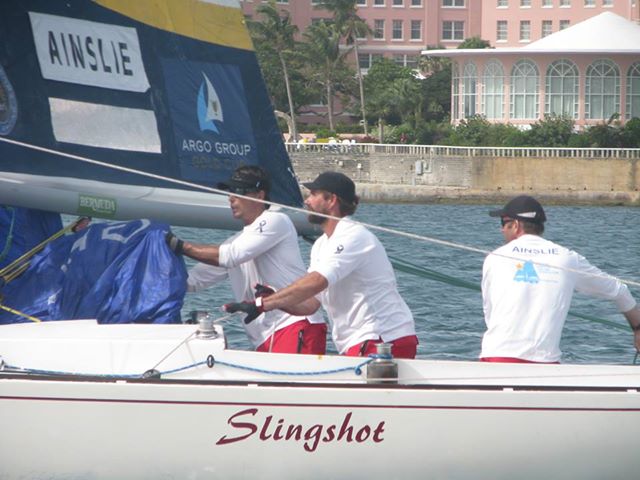 Photo via Laurie Fullerton, Argo Group Gold Cup
Is it perhaps ironic that Ian Williams came out on top of his go-at with Ben Ainslie in Bermuda in the Argo Group Gold Cup, though both have advanced to the quarter finals? Ainslie is of course the guy who has medaled in the last five Olympiads—I'll save you the arithmetic, that's a 20-year run—and is just coming off a stint as tactician in AC34, while Williams set out very publicly, years ago, to win his way into an America's Cup campaign through results on the match racing circuit. Um, not yet. But he's doing all right.
Williams, a past tour champion and 2013 Alpari World Match Racing Tour leader, was 8-1 wrapping up the opening round, a score matched by Luna Rossa tactician Francesco Bruni. Press officers on site advise: As the top seed in Group 2, Williams got first pick of the skipper he would race in the Quarter Finals. Williams surprised everyone by choosing to race Argo Group Gold Cup defending champion Taylor Canfield, USA, who had finished with a 7-2 score and gone two days unbeaten in Group 1. Williams explained his choice by saying that he wanted to go all out to protect his standing on the tour, where he currently leads by 9 points over both Canfield and Adam Minoprio (NZL). After the Royal Bermuda Yacht Club's Argo Group Gold Cup, one event remains on the Tour.
ON HOLD IN FRANCE
With intense lows aimed at the Bay of Biscay, the officials of the 2013 Mini Transatlantic Race are holding 84 entries, each 21 feet long, in port at Douarnenez, the classic starting point of this classic event. Not everyone agrees: Giancarlo Pedote speaks for many: " It is known that this is a period in which the depressions are very intense and very wild in the Bay of Biscay or in Cap Finisterre or along the coast of Portugal. When the organization has chosen to give the start of the race in mid-October from the bay of Douarnenez, it was easy to imagine that something like that could happened. For this reason i believe that despite this decision , sooner or later we will have to deal with a really strong weather. At the end they're just postponing a problem that probably should have been taken into account at the beginning".
For the race committee, it's now a no-win situation, but one that could get worse. By delaying. By not.
The course:
Douarnenez to Arrecife (Lanzarote): 1200 miles.
Arrecife to Pointe a Pitre: 2800 miles.
AMERICA'S CUP ? REALLY ?
The Port Commission meeting on Tuesday at San Francisco's Ferry Building was a love fest of commendations orbiting around the expectation of a 2017 Cup match on San Francisco Bay.
Still the best bet, though anything can happen, and sometimes does.
Certain of my colleagues speculating on these matters and imputing motive past and present might want to consider that they are participating in a public Rorschach test . . .
UP, UP AND AWAY
Kite sailors have been playing with foils for years. Not so long ago they were faster upwind—maybe 20 percent faster—but too slow downwind to win against conventional boards. Still, you could play, as this "vintage" shot from Erik Simonson displays . . .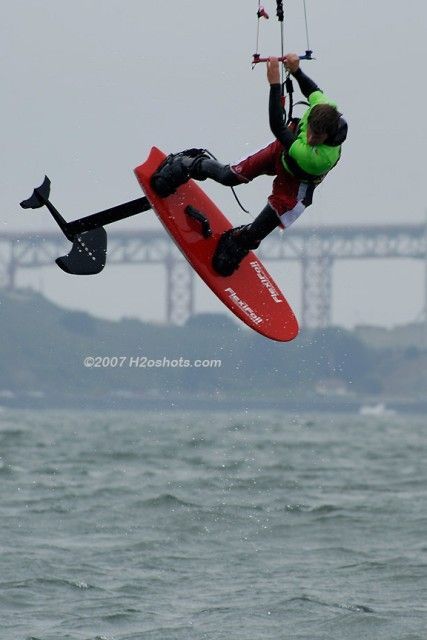 Now foiling has grown up. New foils from French builders are not cheap, but the riders are making them work, and the Rolex US Yachtsman of the year—Johnny "it must be yachting" Heineken is one who has made the step up, literally. This is Heineken playing upriver at Sherman Island . . .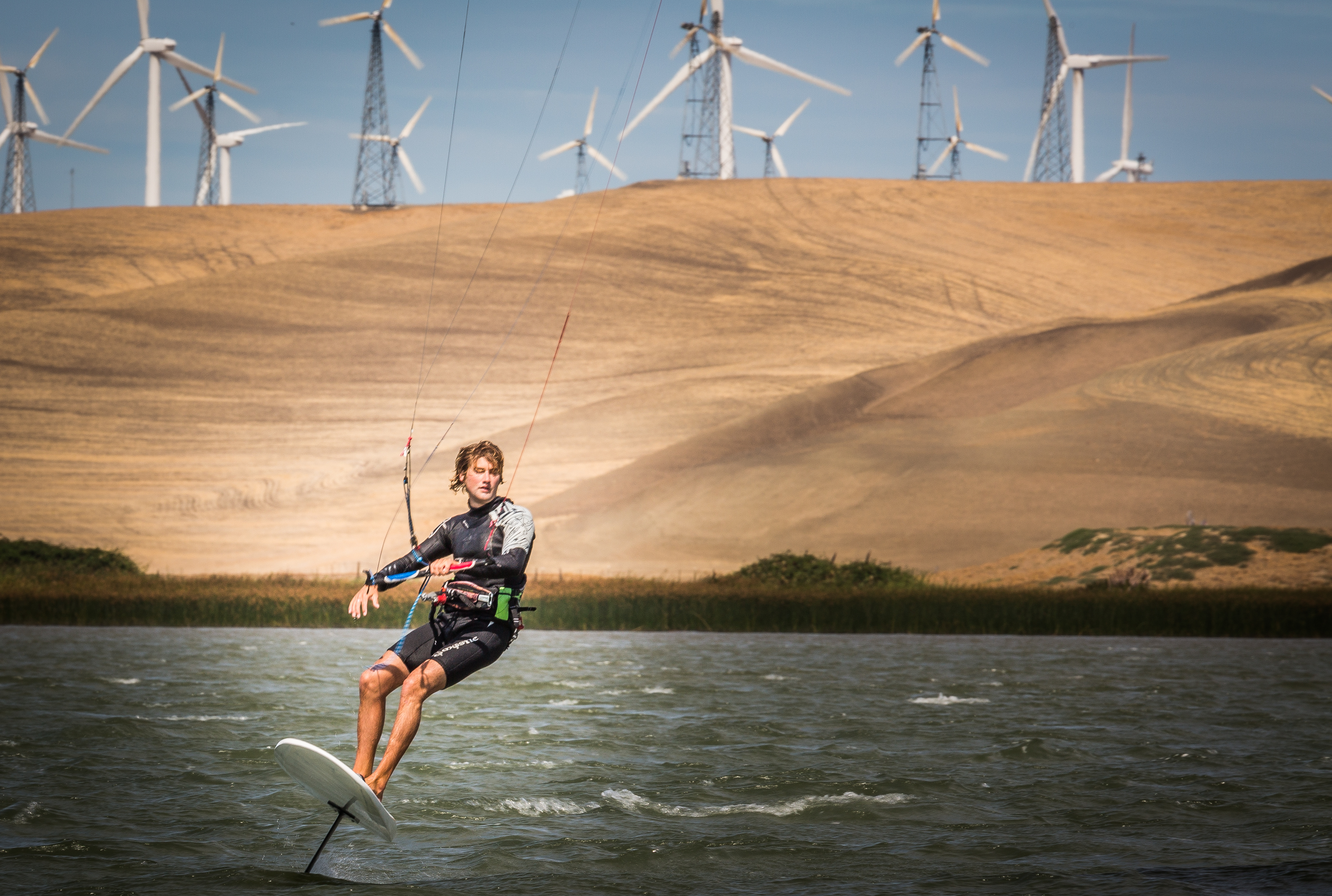 Johnny's home base, St. Francis Yacht Club, is running something Friday through Sunday that you probably haven't seen before. Howzabout a California Championship for foilboards? Believe—Kimball
And if there's anybody who hasn't already seen it: capsize? wow