Out of the Murk
Once upon a time, the path to finding a cure for leukemia looked just about as murky as San Francisco Bay on the morning of October 20, 2013.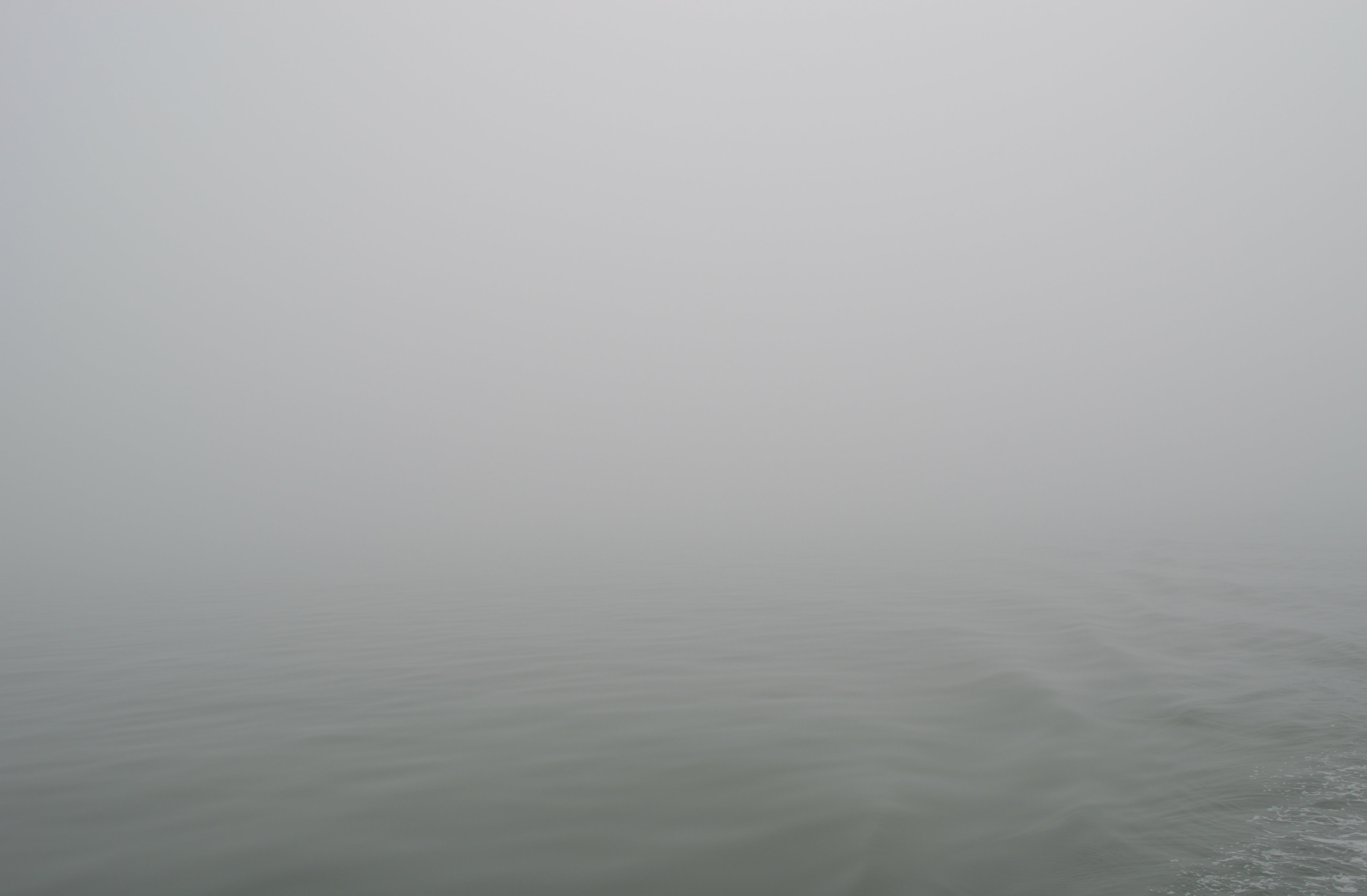 Now the story at the Leukemia and Lymphona Society is rising success rates. And tragic failures. And did we mention, rising success rates, thanks to research and the funding that keeps research going.
The San Francisco Yacht Club version of the now-widespread Leukemia Cup network continues to set records as the top-grossing regatta in the country. Some $800,000 this year, and the numbers are still moving. And how can you top a story like that of Gary Jobson, who devoted himself 21 years ago to fundraising, and encouraging sailors to add charity to their lineup of events—and only later discovered that he would have his own bout with the disease, and benefit from the continuing and even astounding output of new therapies. He showed up over the weekend to interview honoree Sir Ben Ainslie at SFYC's eighth annual Leukemia Cup Regatta, and that racked up Leukemia Cup appearance number 342 for Gary, nationwide.
In one moment, Jobson asked Ainslie to compare his America's Cup experience to the UK Olympiad of 2012, where he was desperately behind in his bid to win a fourth gold medal but pulled off the successful deep reach. "I was really up against it in Weymouth," Ainslie quipped. "Unfortunately, that seems to be a theme of my sailing."
The astute reader will recall that Ainslie was tactician to Jimmy Spithill aboard Oracle Team USA, down 1-8 in a recent comeback contest for a big silver trophy, and he was referencing that, um, theme.
Even with the protocol for the 35th America's Cup not likely to be released until January, Ainslie is already in the hustings for backers for a British campaign for 2016 or 2017, whichever it turns out to be. "Within the next few weeks, we need to see if we can get the funding together," he said.
And on the sudden, over-the-top success of America's Cup 34 —
"We shouldn't forget that it was the shared vision of Larry Ellison and Russell Coutts that made the new America's Cup a reality. And I'm not under contract anymore. I don't have to brown nose."
On how the comeback was engineered, with Spithill bluffing on the matter of "big changes" to the boat and continually throwing the barb, "now that we have the momentum," Ainslie has it that, "There was always a chance that we could out-develop the other team."
In the very firefight of an America's Cup match, at that.
Would you believe, $15,000 at auction for Ainslie's America's Cup racing jacket. $11,000 for his helmet. Take that, cancer.
And, news to me, courtesy of Gary Jobson: In 1820, one John Cox Stevens built himself a catamaran. Twenty-four years later he would be a founder of the New York Yacht Club, and a few years after that the sparkplug for the commissioning of a schooner named America. You learn something (the catamaran part) every day.
So that was the fundraiser evening, and then we all went home, and the next day, we went sailboat racing. It took a while for the fog to burn off in the North Bay . . .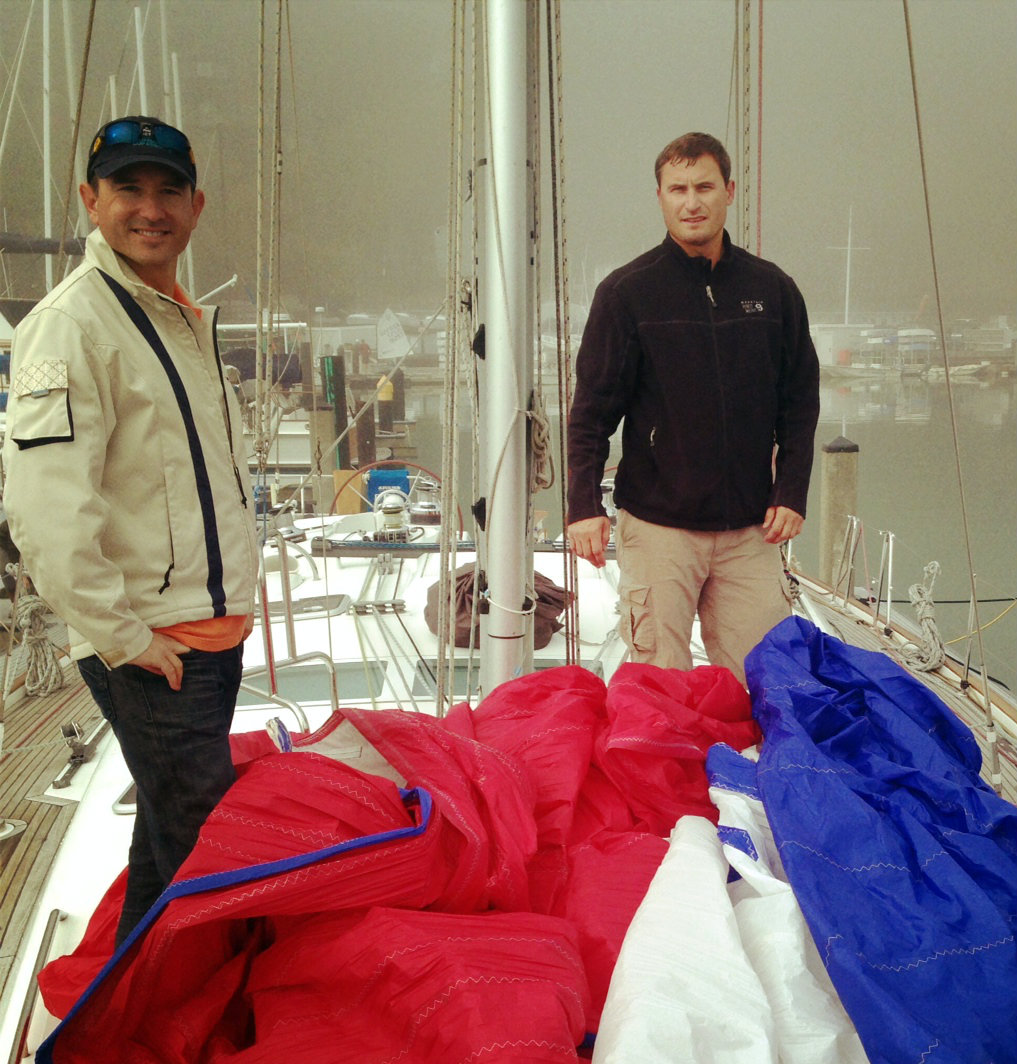 Prepping for the day aboard Freedom. Photo by Cortney Bro
Ainslie and regatta chair Tom Perkins went out to view the proceedings aboard Mel and Gig Owens' 1929 Lake Union cruiser, Pat Pending. You will observe that the mists have vanished from Belvedere Cove. Now, why do they call it Marvelous Marin?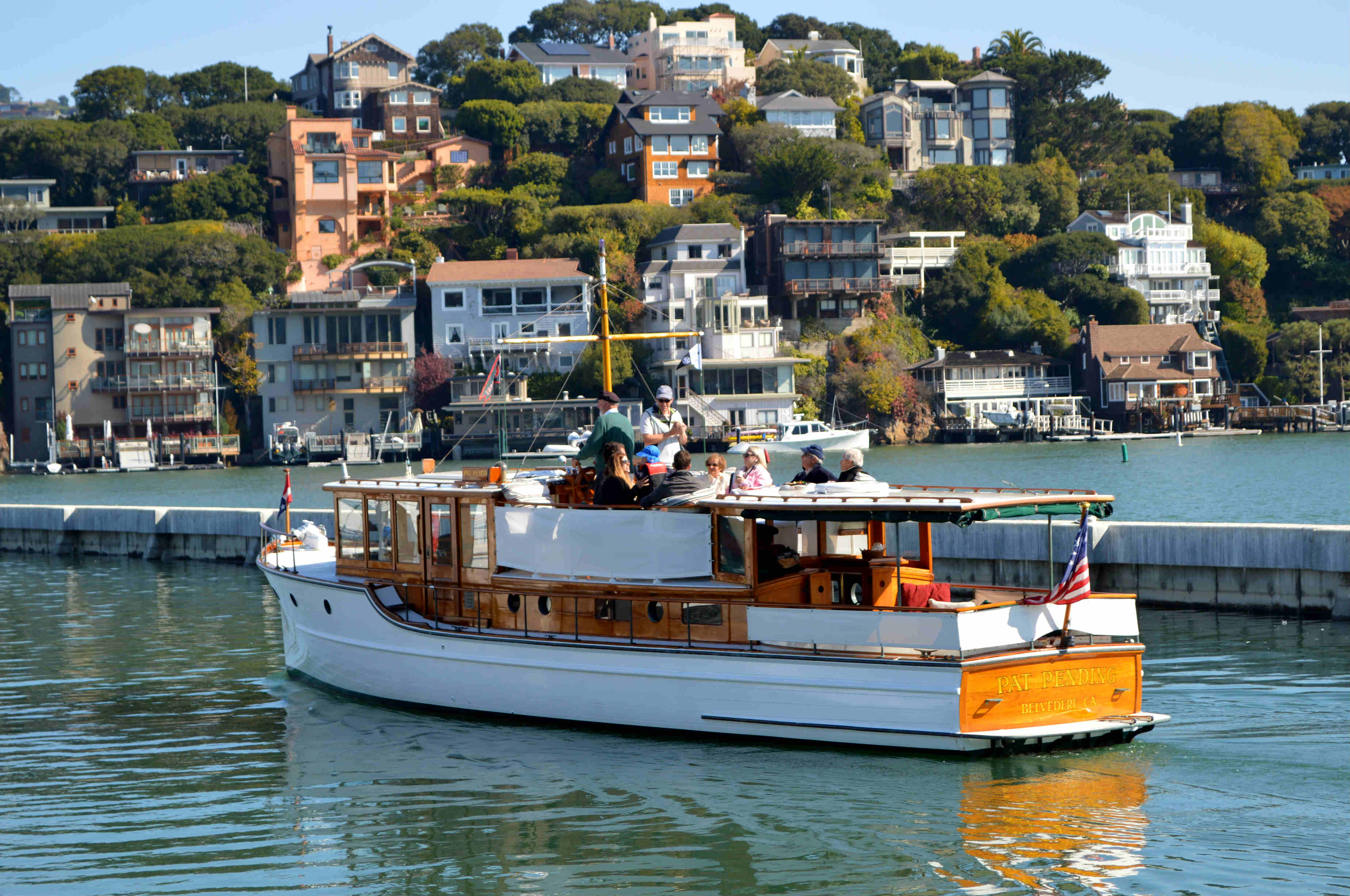 Out toward Alcatraz, a good layer of fogscreen was still the order of the day . . .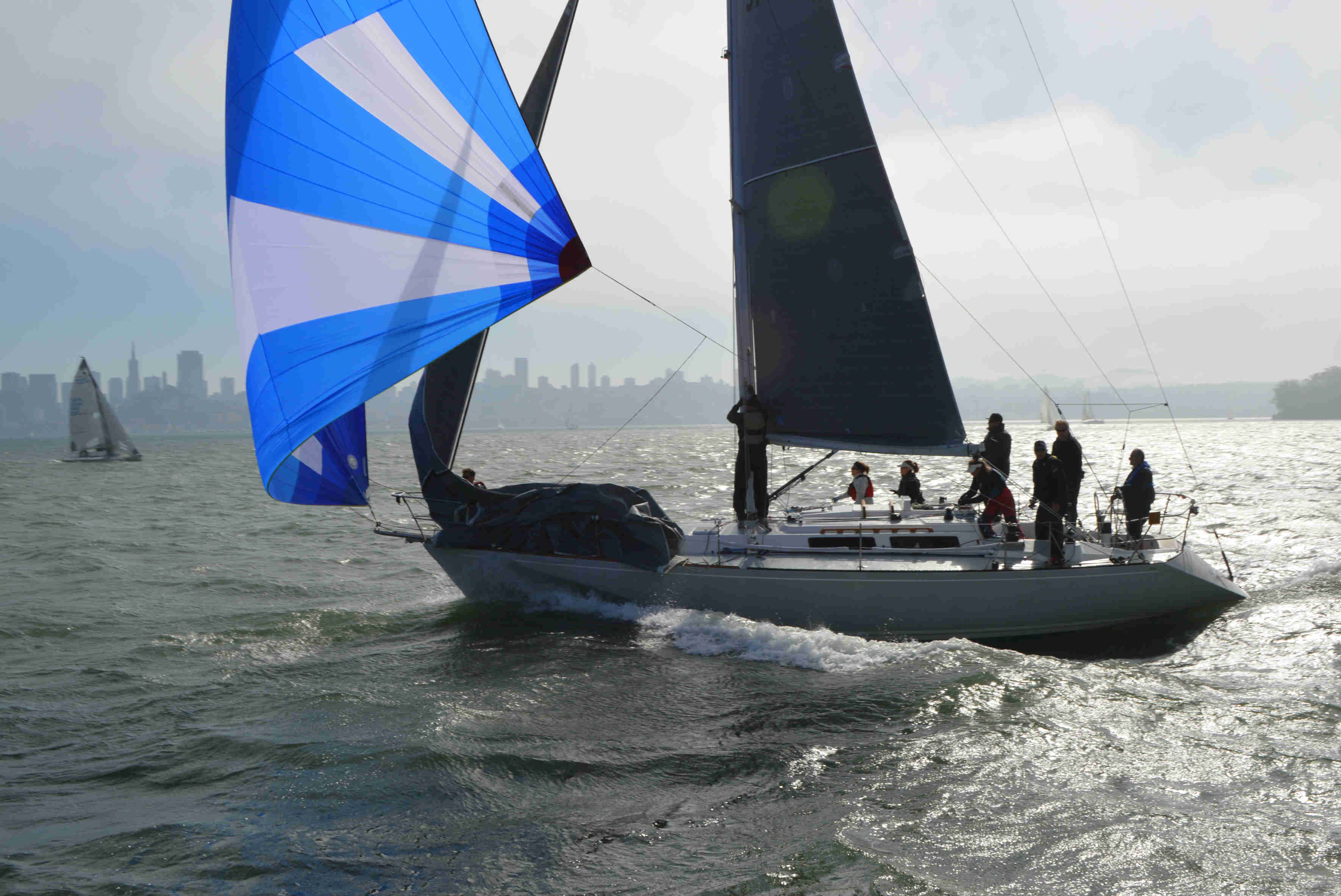 And returning to Marvelous Marin, with SFYC's committee boat Victory now on your transom and the fleet filtering home, you can't help feeling that something is right with the world, and maybe now you can get your toes warm . . .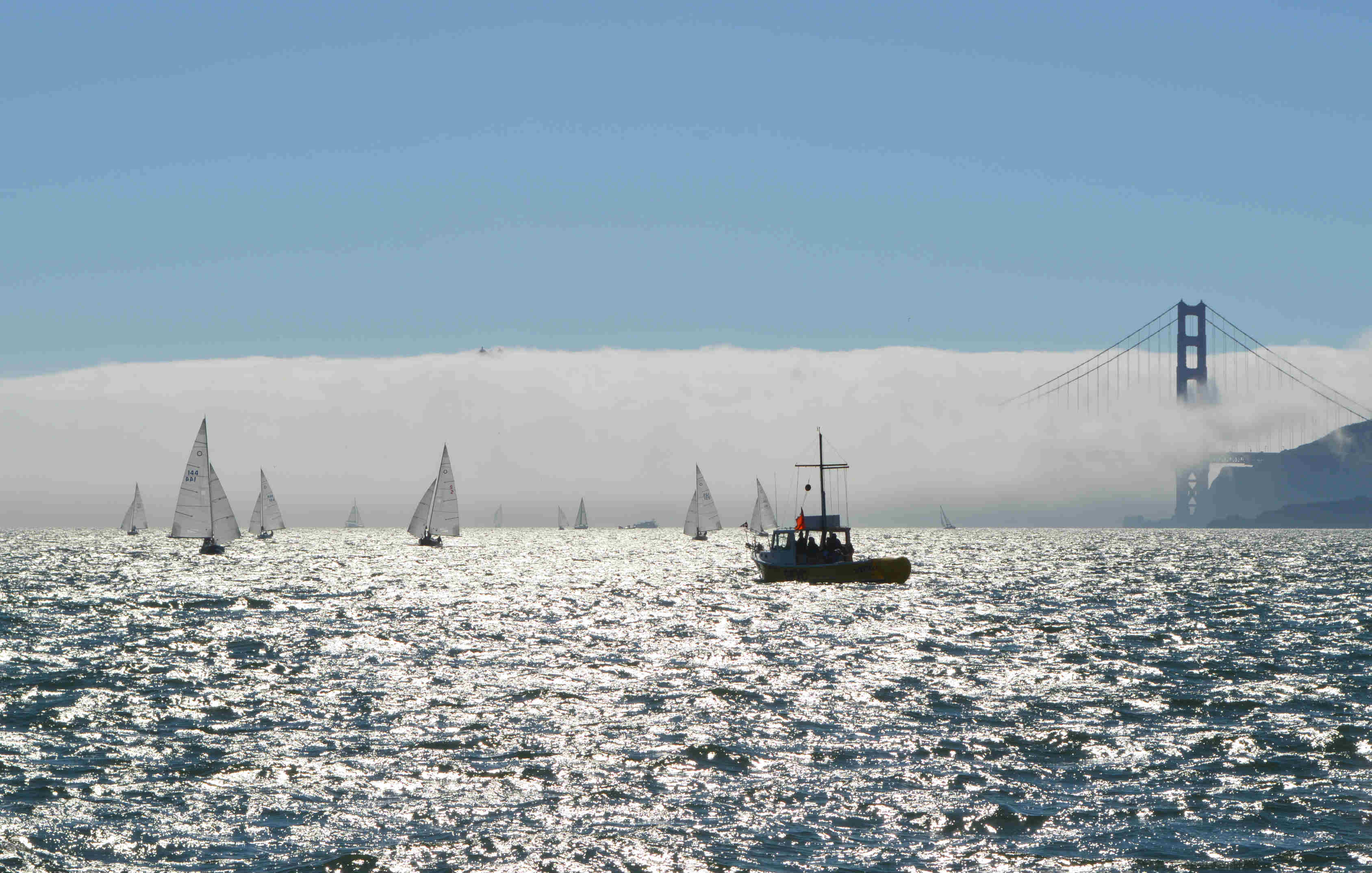 Back to the Future
There was a keel laying celebration in Sausalito on Saturday. The educational tall ship Matthew Turner now has a backbone, eighty-seven feet long.
Why?
Because Alan Olson's other nonprofit venture, Call of the Sea, can't keep up with high demand with only its schooner Seaward, now hosting some 5,000 passengers a year, most of them schoolkids, in a focus on marine sciences, nautical heritage, and the environment on and out of San Francisco Bay.
Also, I think, for Alan Olson and his friends, any old reason to build a 130-foot brigantine will do. For good measure, add music . . .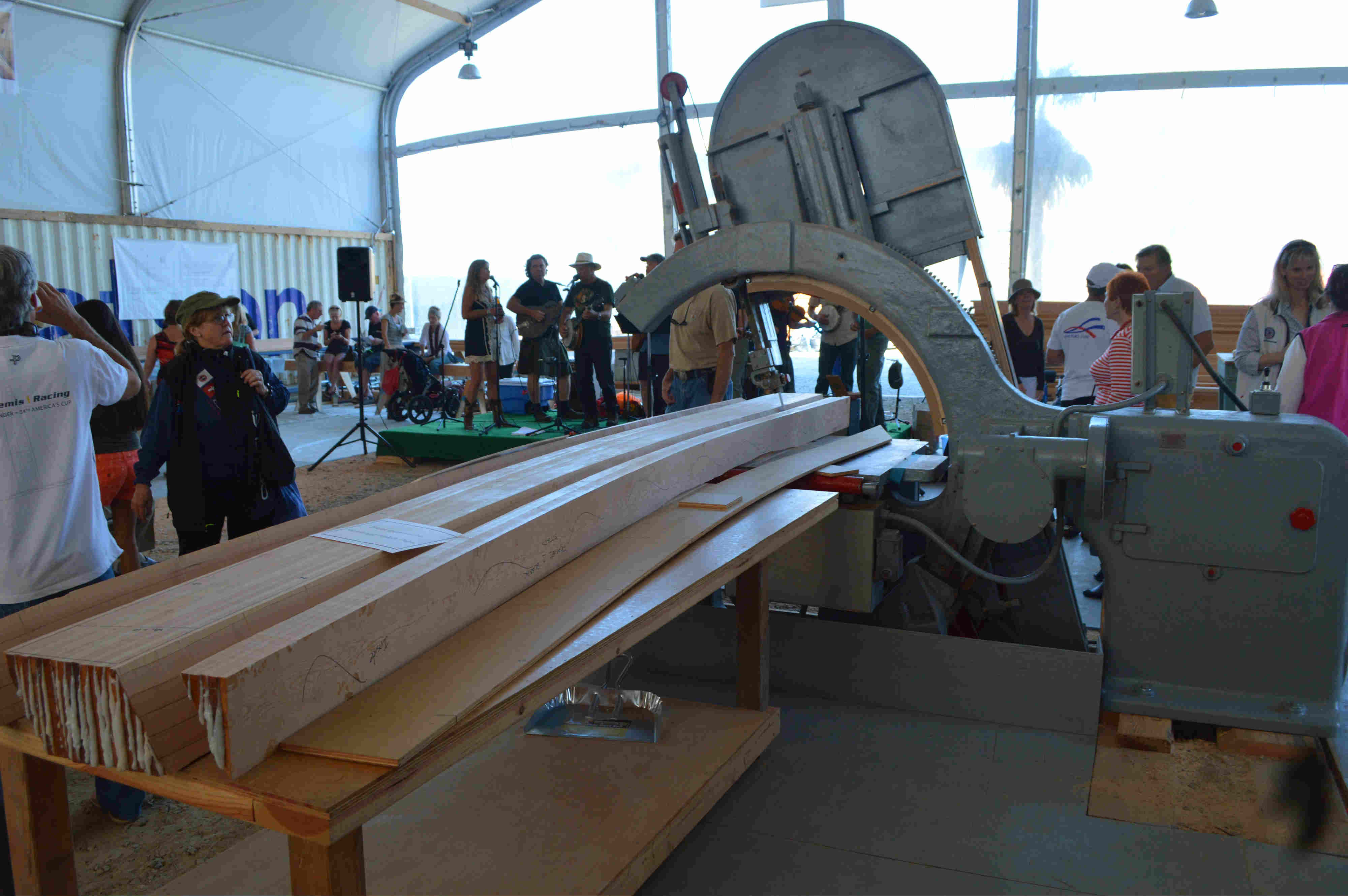 This ain't the keel, btw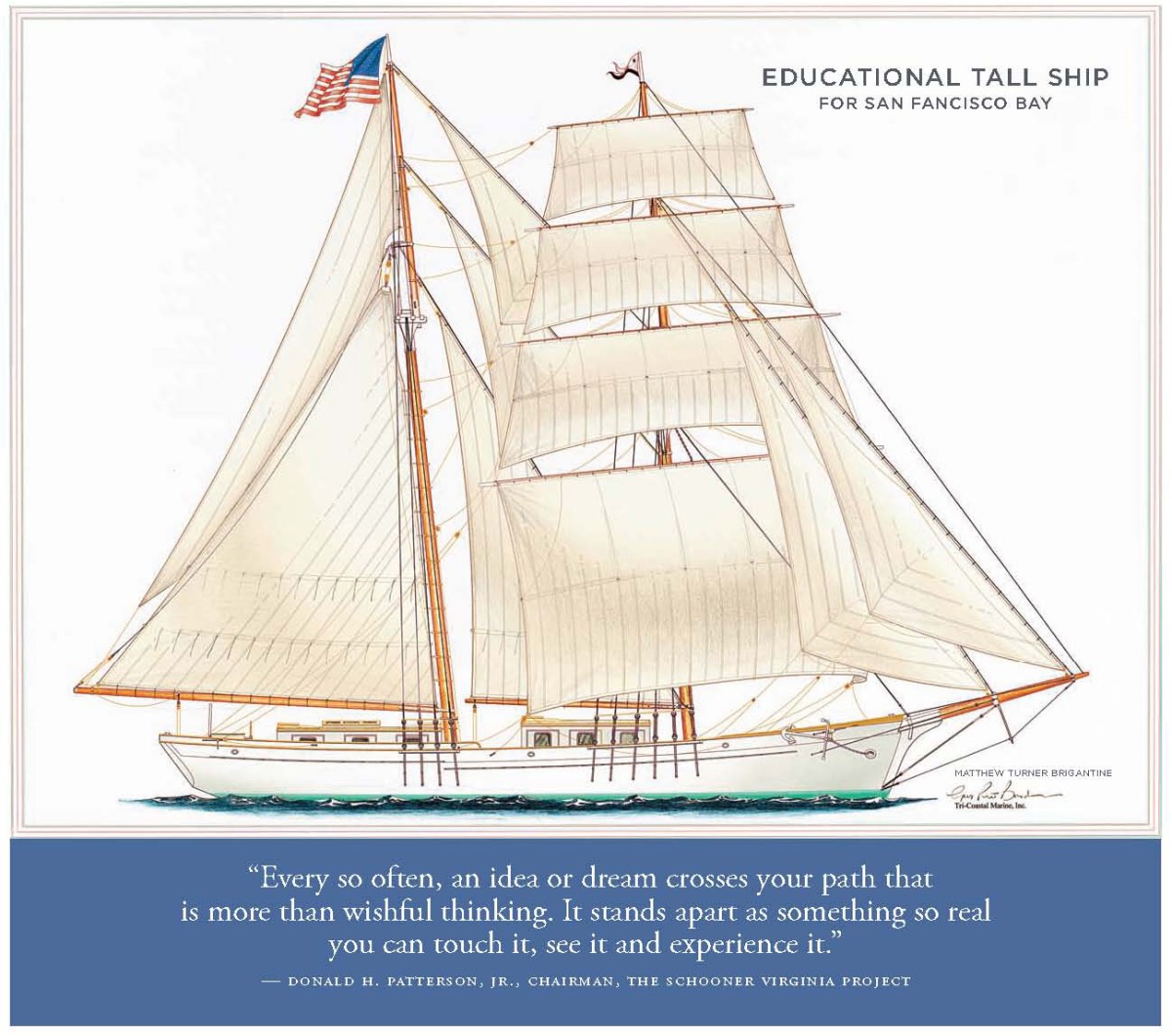 We're talking sustainably-harvested wood on a scale that you can't buy at Home Depot. We're talking hybrid power. We're talking a grand ambition to see such an Educational Tall Ship take shape and rise up on the shores of San Francisco Bay, and then spread her wings on the water.
All it takes is the will to believe.
Oh, and a little pixie dust.
I can't wait—Kimball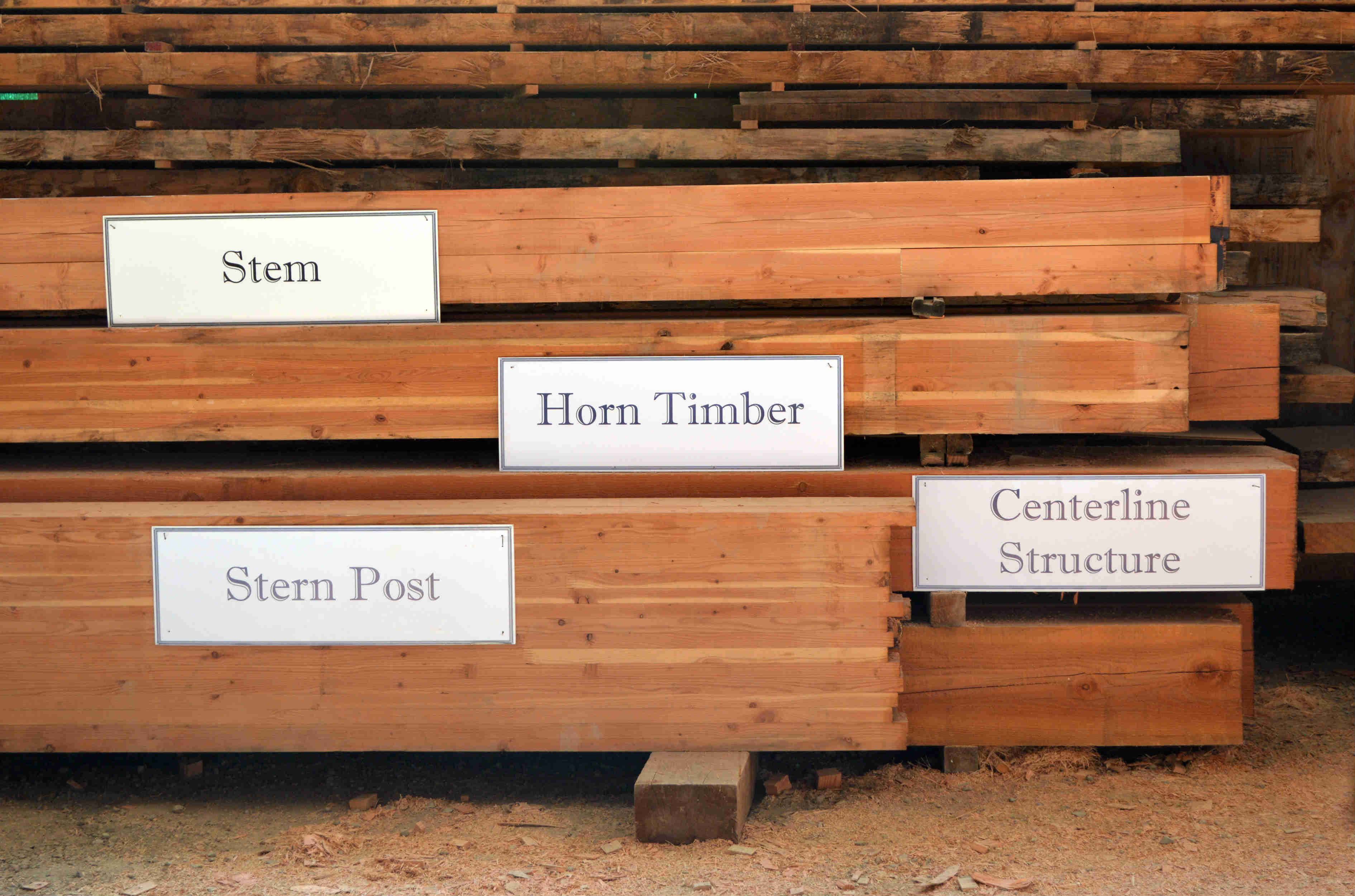 .