Rush to the Race
Yeah, yeah, I know we have an America's Cup crisis, real or alleged, but I'm leaving my attempt at a crisis column in its present state of chaos to bring you instead a glimpse of the hurry-up work in progress at Pier 27 on July 3 as an army prepared for July 4 and the opening ceremonies of the 34th America's Cup.
Bob Zimmerman in his juvelinia wrote, "I accept chaos. I hope chaos accepts me."
What I like best: The shiny new sign atop the shiny new Cruise Ship Terminal
PORT OF SAN FRANCISCO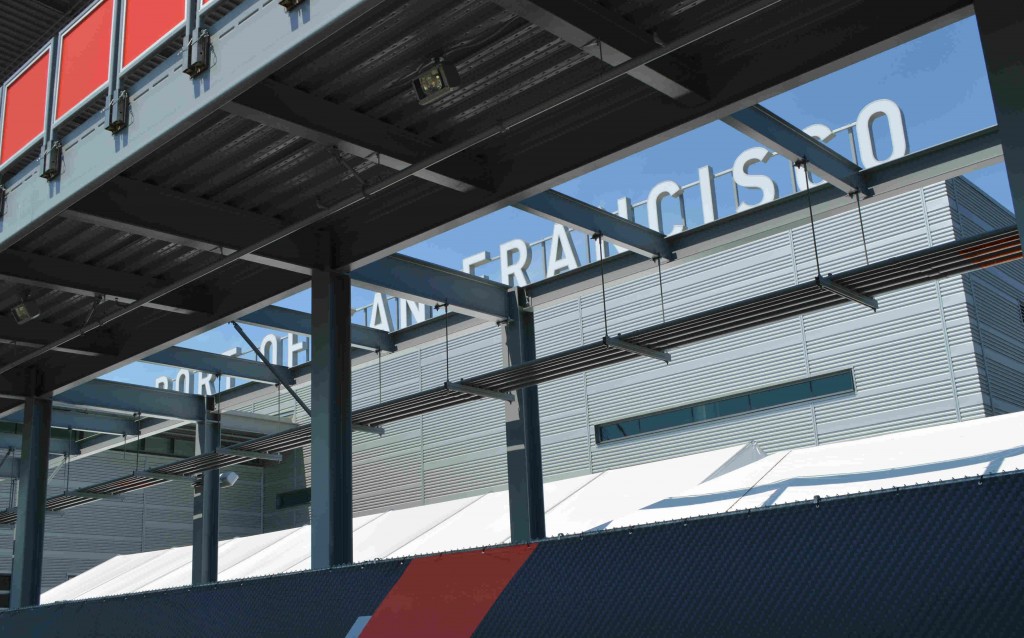 .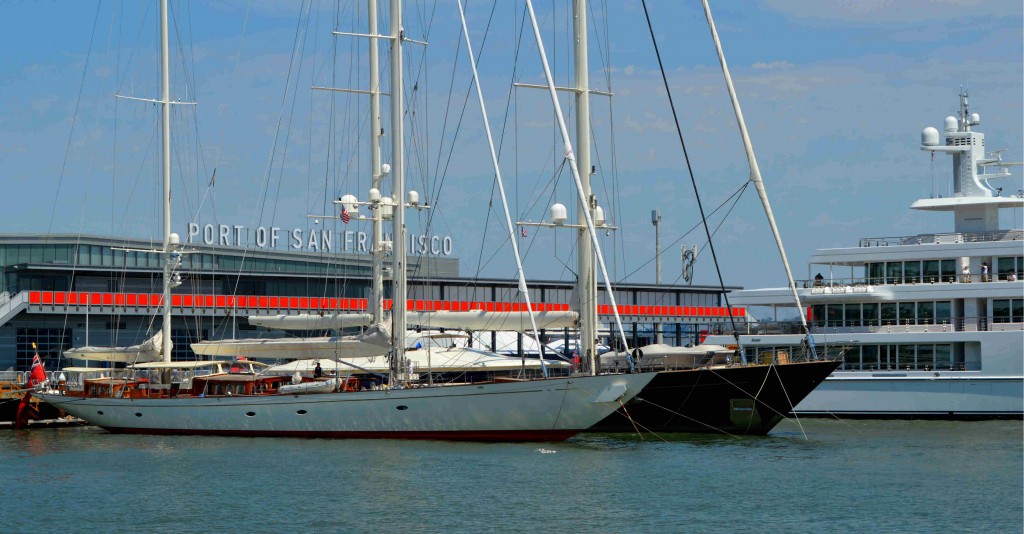 .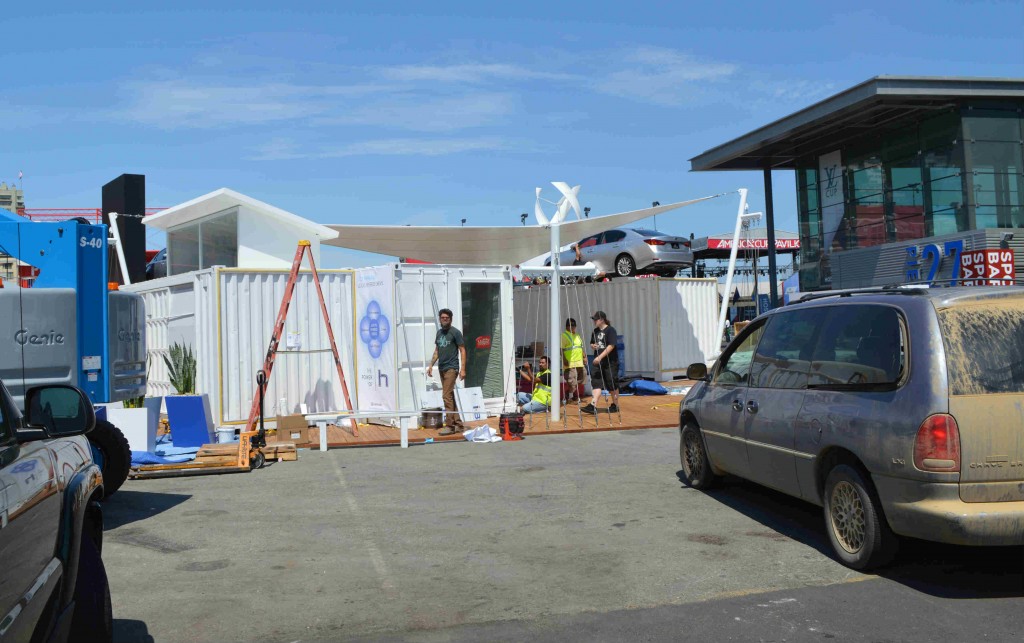 .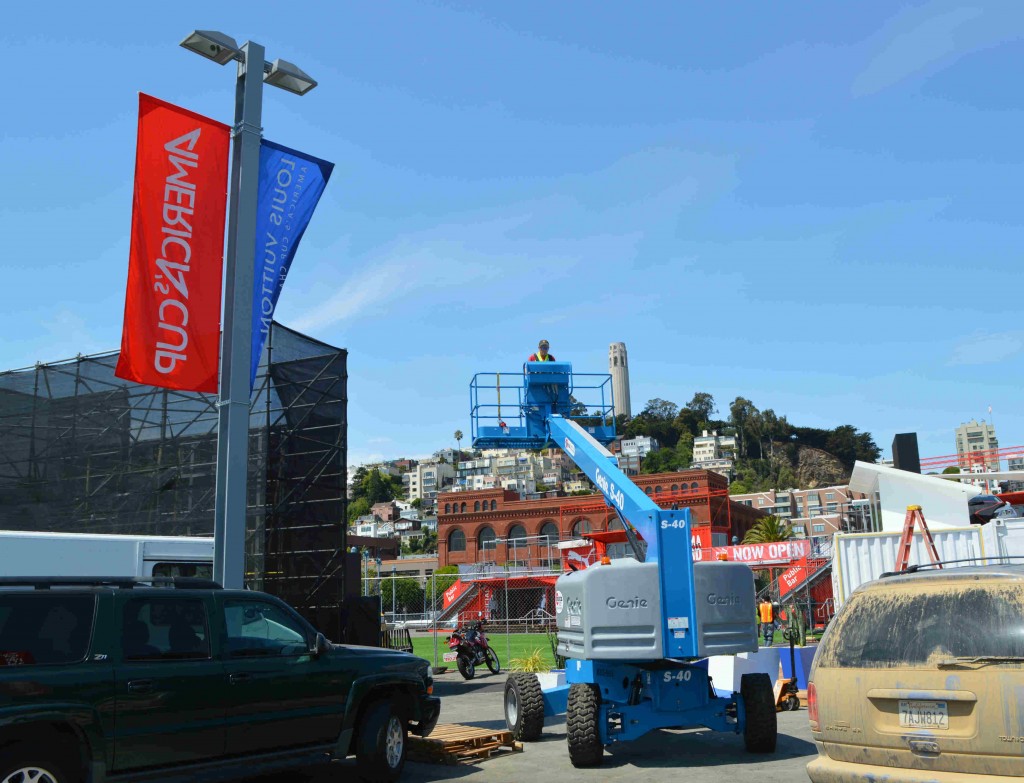 .