Say It Ain't So, Joe
In 2010, the same year that Oracle Racing won the America's Cup, San Francisco had a thrilling run-up to the Giants' win at the World Series, and more than once I heard comments about how great it felt to take that ride without Barry Bonds and all the negative chatter that had chased Bonds' steroid-use allegations during the years when he was with the team. We loved our boys of October.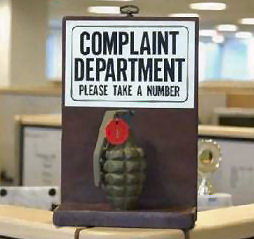 Well, so much for the frabjous joy that I felt when the Cup came to San Francisco. Today's ruling by the International Jury—sidelining some of the top sailors in the game for what it cites as gross misconduct violations, and fining Oracle Team USA two points in the first-to-win-nine match that starts Saturday—is a low point in a long slide.
In the world of coulda shoulda, this coulda shoulda.
There's been a vast wastage of good will. I walk around the America's Cup Park at Pier 27. I walk around the Village at the Marina Green. And I walk through a sea of red volunteer uniforms and confused faces. The appropriateness of the jury-imposed penalties is debatable (is being debated), but what I see is something I will never be able to explain to all those good-hearted John Q's who wanted to be excited about this show, and wanted to wave a flag for the hometown team but–
I'm forever looking for the silver lining, and the three lawyerly paragraphs released today by the hometown team give me jack to work with.
Just moments ago I gave an interview to a Kiwi television crew, and I was feeling pretty down, and I said so. Later, I was approached by a gent in one of those red volunteer uniforms, who thanked me for my comments and expressed his own disappointment.
Not all of Oracle Team USA was involved, I'm happy to believe, in doping the one-design AC45s for what were, in effect, nothing more than a series of exhibition races, and WTF! There's plenty about that fracas elsewhere, if you want to search for the details of dolphin posts and added length and weight and allegedly tighter headstays and the like, and you won't have to search far for that. I'm not trying to be a reporter here. I'm just grieving for the coulda shoulda, and for all my fellow sailors on this blessed patch of water.
Tom Blackaller said, "If we ever get the America's Cup to San Francisco Bay, we'll show the world how good sailing can be."
Maybe.
He had every right to believe it. I believed it.
It's impossible to know now whether we are witnessing the death throes of a bad idea or the difficult birth of the future of sailing. We could yet have a match for the ages.
September 7 will be one helluva day.
DEAR READER,
No, this is not the new version of the Blue Planet Times. This is a throw together to bridge a moment that I cannot ignore. Over the last weeks and months I have had many occasions to observe that just the sight of an AC72 lifting itself up to "fly" at freeway speeds is enough to make somebody's day. Not every bet made, going into the 34th America's Cup, has gone wrong, and there is one more day to get down to the city front/Marina Green to enjoy some genuinely good fleet racing in the AC45s/Red Bull youth regatta.
This penalty stuff we'll be debating for a while, I suppose, whether the team should take the hit for the actions of a few, whether the captain should go down with the ship even if he wasn't driving when it hit the bricks . . .
I'll leave you with Item 96 from Jury Notice 117: "The Jury has no intention to impose a penalty that will determine the outcome of the Match, which should best be determined on the water and not in the Jury room. But for these mitigating factors the penalty would have been heavier."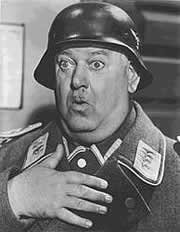 AND A BIG SHOUT OUT TO
All my friends who are sailing in or helping with or just being part of the ultimate Corinthian yachting event, the International Knarr Championship at San Francisco Yacht Club. Shhhh. Shhhh. YEAH!