What Rough Beast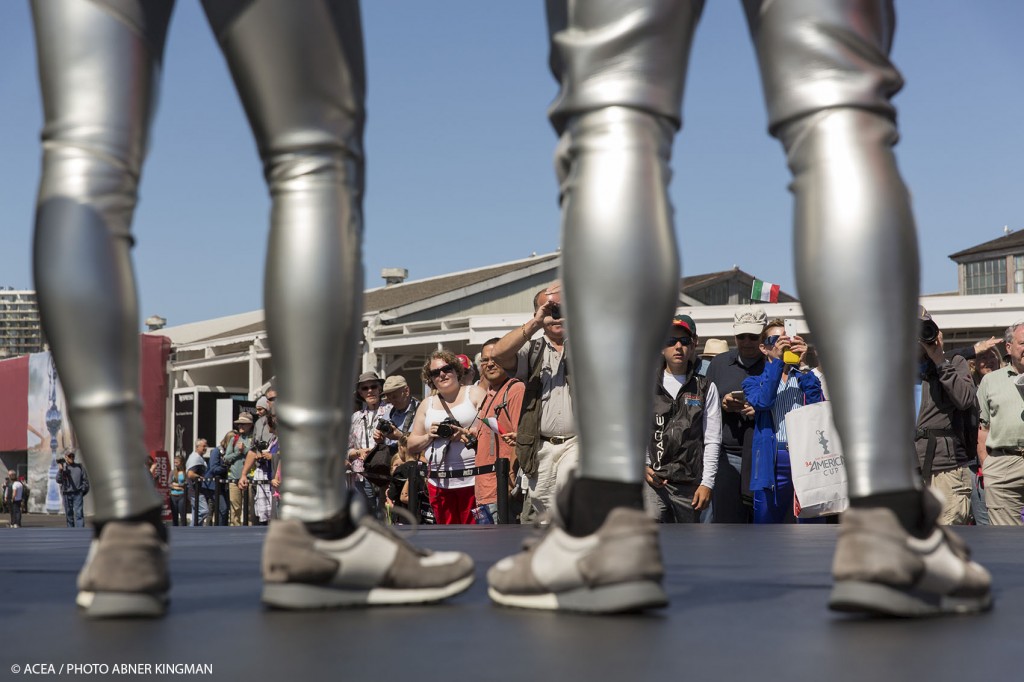 Luna Rossa meets the public. Photo by Abner Kingman
The big picture now in focus in the 34th edition of the America's Cup is that this was the most ambitious, most expensive (by far) and grandiose attempt ever to domesticate the America's Cup and set it to plow on behalf of the sailing industry.
The beast is loose.
The beast is loose.
Listen for the pounding hooves.
As for these recurring one-boat "races," they lend a new dimension to Dennis Conner's line, "No excuse to lose."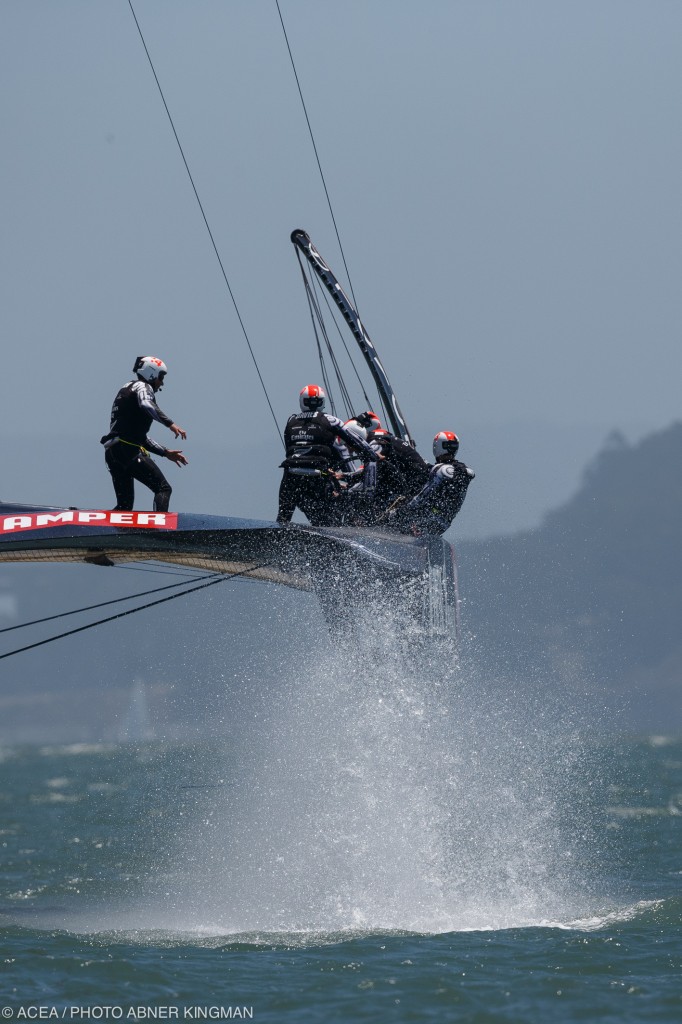 The Kiwis kicking up dust. Photo by Abner Kingman

.
.